However 2021 one of worst years on record for teenage homicides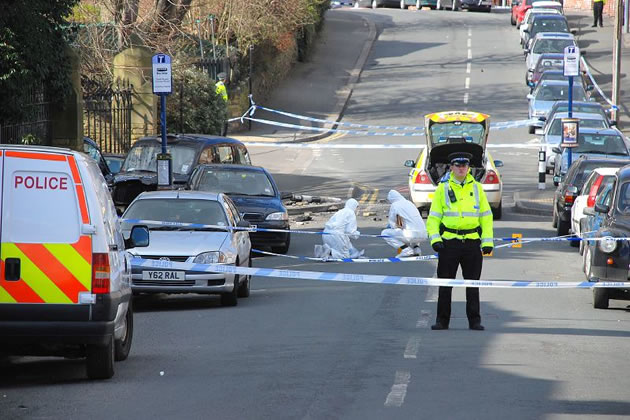 The number of murders in London is not falling. Picture: Andrew
Overall levels of serious violence in London have decreased in the past four years while levels of homicide have seen little change, according to new City Hall analysis.
Published on Thursday, the report by the GLA's City Intelligence Unit found that the number of recorded victims of the "most serious violence" in London was 22 per cent lower in 2020/21 than in 2019/20.
The number of recorded knife crime victims in the most recent financial year was 39 per cent lower than in 2019/20, while the number of gun crime victims was 22 per cent lower.
But levels of homicide have remained steady, while 2021 looks set to be one of the worst years on record for teenage homicides with 28 young people killed since the start of the year.
Following the publication of the analysis, Mayor of London Sadiq Khan announced that a new package of measures would be carried out by the Violence Reduction Unit over the next 12 months to tackle the root causes of crime and support up to 100,000 young Londoners.
Speaking at an event in south London on Thursday, Mr Khan said that his message was "not one of despair" but "a message of determination that we are redoubling our efforts to reduce violence".
In addition to supporting the police to tackle crime, the mayor said he will continue to "be tough on the causes of crime" with the City Hall analysis highlighting the "complex set of factors in people's lives, homes and communities" that can lead to someone being caught up in violent crime.
The report provided further evidence that there is a link between violence and social and economic factors such as poverty, unemployment and deprivation.
Of the 10 boroughs that see the greatest number of violent crime victims, all 10 have levels of child poverty higher than the London average.
Other factors such as exclusion from school, poor access to mental health support, and systemic racism were also identified as contributing to violent crime.
The report found young black Londoners – who are most likely to live in areas with higher levels of deprivation – make up 62 per cent of homicide victims and 65 per cent of offenders in the capital.
Mr Khan said,"The vast majority of young black Londoners are not involved in violence in any way. But young black Londoners are significantly more likely to be a victim or a perpetrator of serious violence.
"That's because it's not skin colour that determines your chances of being a victim or an offender, but societal and economic factors, such as the disproportionate rates of poverty, unemployment and school exclusions that affect black lives.
"When I highlight these conditions associated with violence, I'm not excusing criminality in any way. But any sensible society understands that it's in our own interest to remove the conditions that allow criminality to thrive.
"To provide positive opportunities for young Londoners who could otherwise be vulnerable to exploitation.
"To proactively tackle the structural barriers and racial inequality that black Londoners face – from housing and poverty to education and the workplace. And to give young Londoners hope for a brighter future.
"Surely, we must all want young Londoners to feel like they have a stake in society, rather than feeling so hopeless that they're willing to stake their lives for so little."
Joe Talora - Local Democracy Reporter

December 11, 2021