Sixteen years on from 7 July attacks 'substantial' number of investigations ongoing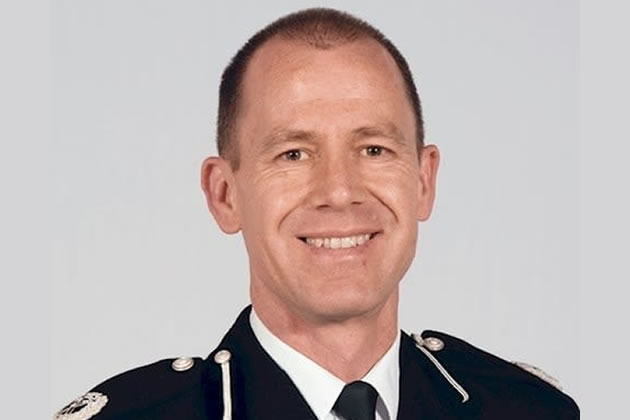 Commander Richard Smith. Picture: Met Police
Londoners have been urged not to be complacent about the threat of terrorism as lockdown restrictions ease, with a "substantial" number of terror investigations currently ongoing in the capital.
The warning came from Commander Richard Smith, head of Metropolitan Police counter-terrorism command, at a meeting of the London Assembly this Thursday.
As London marked 16 years since the tragic terrorist attack that claimed 52 lives on 7 July, 2007, Commander Smith said that he "wouldn't want anyone to be complacent" about "the scale of the threat" currently facing the capital.
Commander Smith told Assembly Members that the number of terror offences currently being investigated "remains high", and that of roughly 800 active investigations taking place in the UK, a "very substantial proportion" are based in London.
Commander Smith said, "The numbers of people under investigation between ourselves and our primary partner in MI5 are very significant and there is also a very large number of closed subjects of interest who may still pose a residual threat.
"I wouldn't want anyone to be complacent – neither the public nor any of our partners – about the scale of the threat. We may not be seeing the dreadful succession of offences that we saw in 2017, but there have been 29 well developed plots disrupted since then, largely a mixture of right-wing and Islamist terrorist plots."
He added that he did not want people to be "unduly alarmed", but wanted to ensure they were "alert", issuing a plea for communities to engage with authorities on the issue and report suspicions.
Earlier this year, Mayor of London Sadiq Khan launched the City Hall-funded iREPORTit app which allows anyone to anonymously report terrorist content seen online or on social media.
Mr Khan has said that the app has resulted in a "large number of referrals", and insisted that City Hall and partners would "continue occupying this space".

Joe Talora - Local Democracy Reporter

July 8, 2021