24 hour working to cause noise and disruption on Gunnersbury Avenue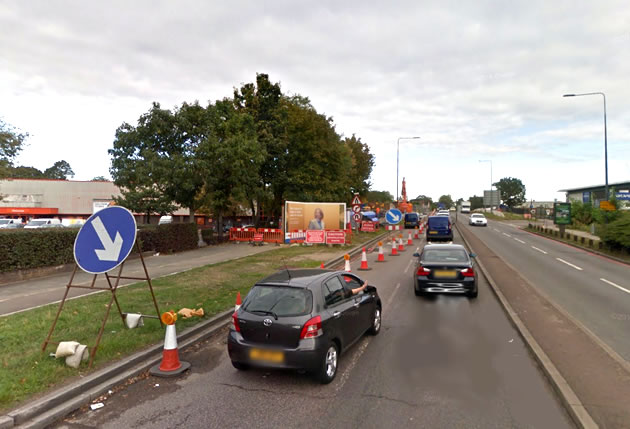 Gunnersbury Avenue north of Chiswick Roundabout. Picture: Google Street View
Transport for London (TfL) are planning to demolish and remove the eastern section of the existing Power Road Bridge over the Easter weekend.
The work will be taking place between 10.30pm on 29 March and 4pm on 3 April 2018. They have selected these days as the railway line that passes underneath will be closed for engineering works.
Work will be taking place 24 hours a day. In a letter to residents TfL said, "We will do everything we can to minimise noise disruption such as using noise reducing barriers and water sprays to reduce airborne dust. However, due to the nature of the demolition works some level of noise and disruption is unavoidable. "
They say that their Public Liaison Officer (PLO) will visit residents over the coming weeks to answer any questions.
The A406 Gunnersbury Avenue will be reduced to one lane in each direction near Chiswick Roundabout during the work.
Bus route 440 serving Stop D (Power Road) may be affected by increased traffic in the area surrounding Power Road.


March 22, 2018