Emergency work required closure of A406 for three days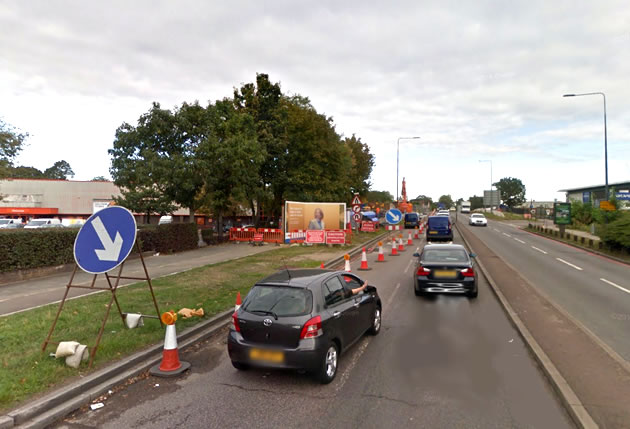 Gunnersbury Avenue north of Chiswick Roundabout. Picture: Google Street View
The North Circular Road has reopened between Chiswick Roundabout and Gunnersbury Lane. The northbound carriageway had been closed for three days to allow for an emergency repair to a water main.
The road remains restricted to one lane just north of Chiswick Roundabout due to works on the Power Road Bridge.
Traffic problems occurred over the weekend as a result of the closure and these were compounded by King Street in Hammersmith being shut due to flooding as the result of a burst water main. Thames Water say the two incidents were not linked.
The northbound carriageway of the A406 was shut in the early hours of Friday morning (26 January) to allow the work to take place. Local water supply was not affected.
A spokesperson for the water company said that engineers, who regularly use listening devices to detect leaks, noticed an anomaly on a 30 inch pipe. Rather than have it escalate into a full blown burst, which would have probably required an extended closure of the road both ways, the decision was made to dig up the road and make the repair. The hole needed to be refilled and the road resurfaced.
The stretch of the A406 affected was northbound towards Ealing from the M4 motorway junction with Chiswick Roundabout. Diversion signage is in place.


January 29, 2018