Borough education chief says he would be surprised if any admit pupils on 1 June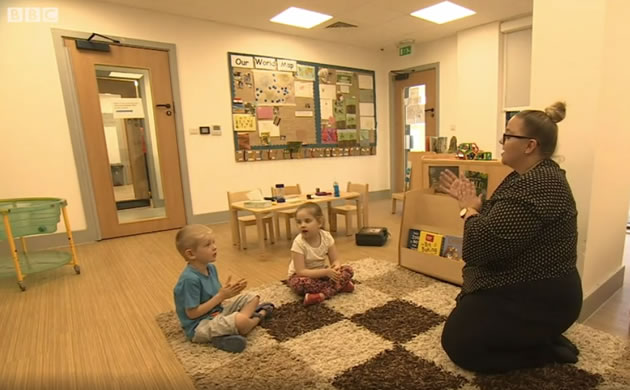 Social distancing will require low numbers of pupils per teacher
The councillor with responsibility for education in the borough of Hounslow has said he would be "enormously surprised" if there are schools in the borough that reopen on 1 June.
The Prime Minister has announced that from that date some year groups will be able to return to school – they include nursery, reception, year 1 and year 6.
Councillor Tom Bruce has said he is "very happy" for schools to move at their own pace in allowing pupils back into classrooms as concerns have been raised across the country about children being rushed back to school amid the coronavirus pandemic.
The cabinet member, who himself is a teacher, said, "The Prime Minister's statement last week regarding the reopening of schools has caused a great deal of concern and confusion for schools, staff, parents and young people alike.
"Sadly further guidance from the Department for Education and government has only added to this confusion and raised more questions than it has answered.
"I want to be very clear with the whole Hounslow community that, like all parents and teachers I have spoken to recently, I want schools to reopen as soon as possible but only when it is safe for them to do so.
"Ensuring the safety of our staff, parents and young people is my highest priority. I am a teacher myself, and also a parent of young children, and I fully share your concerns."
Cllr Bruce said the council has written to headteachers across Hounslow to offer support and said school leaders are "best placed" to make judgements over their own specific situation.
"It is highly likely that parents will find that there are different offers across our schools, which will be determined by individual school factors such as the size and layout of the site and the number of pupils in each year group. Some schools may be able to welcome back year groups quickly, while others may need more time," he added.
There was a similar message from neighbouring Ealing borough where leader of the council, Councillor Julian Bell, said, "Ealing schools should only open to more pupils when they are ready to do so. Our advice to schools continues to be that they shouldn't reopen to meet an arbitrary deadline. We have been having productive conversations with schools about phased return of these year groups during the first few weeks of June. We don't expect the majority of our schools to return before 15 June.
"To ensure that our youngest residents and our teaching staff remain safe we have been working in partnership with school leaders, school staff, parents and trade unions.
"Each school is different; heads and governing bodies are best placed to know what measures are needed to be put in place to enable them to reopen safely. They know their pupils and staff and their personal circumstances. The government will confirm if its test to move to the next phase of easing lockdown, including the return of some pupils to school, have been met by the end of the month. "
Each school in the borough is carrying out a detailed risk assessment but it is already known that smaller children can only be taught in small groups because of the impossibility of enforcing social distancing. This means fewer pupils can be taught per teacher. Because of this Cllr Bell doesn't believe that the prime minister's ambition to have the remaining year groups back at school by the end of July is realistic or safe.
He also believes that the track and trace system that the prime minister said would be in place shortly is necessary if a second wave of infection originating in schools is to be avoided.
He added, "Our public health professionals are continually reviewing the most up to date data and have confirmed that our cautious phased approach is the right course of action. Nearly all of our schools have remained open throughout the crisis so that key workers children and other eligible children have been able to stay in school."

Written with contributions from Anahita Hossein-Pour - Local Democracy Reporter

May 22, 2020