Niall Bolger moving from Sutton Council to replace Mary Harpley
It has been announced that Niall Bolger, the Chief Executive of Sutton Council, will take up the same at Hounslow Council before the end of the year.
Mr Bolger has been at Sutton Council for nearly eight years where he was reportedly on a salary of £169,000. He has previousyl worked at Haringey and Barking and Dagenham councils and attended Warwick University Business School.
The post at Hounslow has been vacant for six months following the departure of Mary Harpley who left to become the GLA's statutory Head of Paid Service.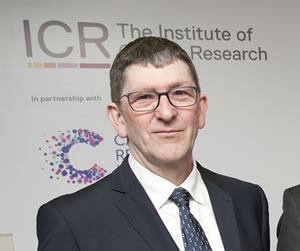 Niall Bolger
The Chief Executive has overall responsibility for the council's 2,500 staff and is principal adviser on strategy and policy to the Leader of the Council, Cabinet and the Leader of the Opposition.

On the appointment, Councillor Steve Curran, Leader of Hounslow Council said, "The decision to offer Niall the role was a unanimous decision by the interview panel. This was after a rigorous recruitment process, which included a stakeholders' engagement event involving partners including Councillors, the Police, volunteers, health and social care and business. I look forward to welcoming Niall to Hounslow, I am sure he will do a fantastic job for the residents of the borough, as he has done so in Sutton."

Mr Bolger joined Sutton in March 2011 and during that time has overseen children's services in Sutton achieving a 'Good' rating according to Ofsted, managed over £90 million of council budget reductions and secured commitment from the Greater London Authority and Transport for London towards making the proposed London Cancer Hub a reality.

Speaking of the appointment, Councillor Ruth Dombey, Leader of Sutton Council, said, "I want to thank Niall for his management of the council over the past eight years. Together we have achieved a great deal of which he should be rightly proud. During a time of massive cuts to local government funding, Niall has helped ensure we protect the most vulnerable in our borough whilst also investing in ambitious plans for the future. I wish him well in his new role and will announce shortly our plans for appointing a successor."
Mr Bolger said, "I am really looking forward to helping councillors and residents in Hounslow realise their ambitions too. I'm delighted and humbled to have been selected for this incredibly important job and to starting towards the end of this year. I'm really impressed by the ambition of Hounslow Council and its partners and it will be a privilege to provide officer leadership to colleagues in the borough. In the meantime, my work continues with our council, partners and residents in Sutton."
He will assume his new role once confirmed in the position by a meeting of Hounslow Council on 18 September and notice arrangements have been agreed.

September 7, 2018