Mainly due to increased demand from Children's Services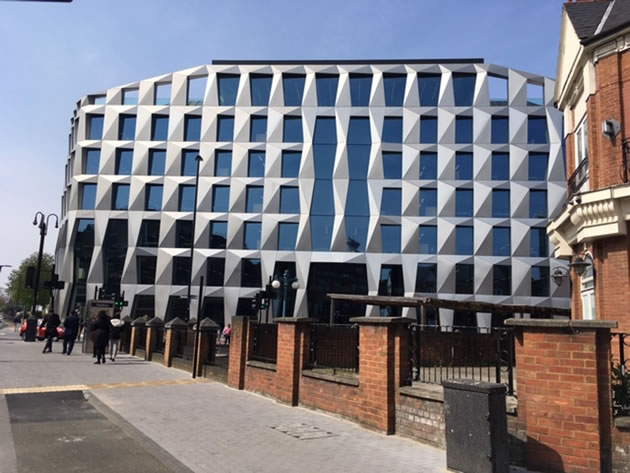 Hounslow House, the new HQ of Hounslow Council
Hounslow Council has overspent by £17.9 million in the last quarter, and calls about antisocial behaviour are well above recommended levels, according to a Cabinet report.
The big overspend is mainly due to greater costs from departments like Children's Services, where the council has seen an increased demand.
Meanwhile, a total of 2503 calls about antisocial behaviour had been received by council between October and December – nearly 25% above the target amount.
The council put this down in part to an increased awareness, and a culture that had lowered the threshold of what constituted antisocial behaviour.
To combat the problem, council said it would continue to implement its Knife Crime Action Plan, while police continued Operation Wolverine and Honeybadger, which sees officers patrol the streets targeting knife crime.
The report notes: "The issues will worsen if we do nothing, and we will lose public trust and confidence."
On a more positive note, the number of residents reporting feeling safe during the day and night were on target, and the number of burglaries and robberies were below target levels.
The budget overspend was likely to decrease as well, with planned savings from waste, recycling and ICT in the pipeline the report states.
A spokeswoman said: "We have a large corporate underspend which will mitigate the majority of this and our net position is more healthy overall."
The council's delivery of capital projects was also flagging, with only 37 per cent of expected projects delivered on time – roughly half the target amount.
The spokeswoman said: "Although there has been some slippage in the delivery of our capital budget, we expect increased activity in the final quarter and will review numbers at financial year end."
The satisfaction of tenants in council properties was also well below the target level, with roughly a third dissatisfied.
Tenancy Services couldn't give any explanation for this low result, the report said, because the finding was based on a perception survey, but pledged to look into the issue.
Staff were also taking a little more sick leave than was hoped, with the average employee taking 7.7 sick days a year, just above the target of 7.5.
The report put this down to seasonal variation, but said policies and procedures over time off would be strictly followed from now on.
A traffic light system revealed 15 of the 57 indicators were red, meaning they fell short of target, while 38 were green, and a dozen were amber – meaning council were close to achieving their target.
Areas that did well included residents feeling the borough was a good place to live, there was less fly-tipping, rubbish and graffiti on the streets.
Civic pride was also above target levels, and responses to council complaints were being resolved in good time.
More residents were satisfied with the council - at 72 per cent – and 65 per cent thought council was good value for money.
The amount of council tax successfully collected was also just below the target amount of 83 per cent by the third quarter, but Councillor Shantanu Rajawat, lead on finance and corporate services, said this indicator would be green before the end of the year.
He said: "There is a small delay on a small number for those who would usually claim universal benefit."
End of year collection rates usually sat at around 98 per cent, he said.
Council leader Steve Curran advised cabinet members to "own the reds as well as the greens".
Ged Cann, Local Democracy Reporter
April 28, 2019