Priti Patel accused of 'breath-taking arrogance' for unilateral decision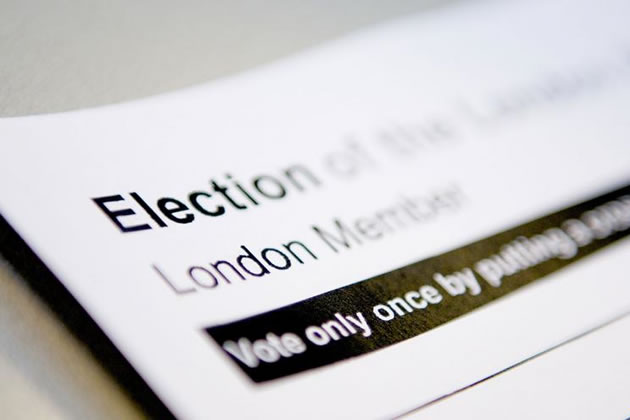 First past the post to be introduced to select London Mayor
Future London Mayoral elections will be decided by the first past the post (FPTP) voting system under new plans revealed by Priti Patel.
The Home Secretary this week announced that elections for the Mayor of London and all combined authority mayors would change to the FPTP system from 2024 as it "provides for stronger and clear local accountability".
But the decision has been criticised, with London Labour saying it demonstrates an "utter distain for devolution" and "breath-taking arrogance" from the Government.
Since the introduction of the role in 2000, the Mayor of London has been elected using the supplementary vote system, which supporters say offers more proportional representation than FPTP, which is used to elect MPs.
Reacting to Priti Patel's announcement yesterday, a spokesperson for London Labour said that the current system is "fairer" and "promotes a wide choice for voters".
The spokesperson said: "For the Tory Government to impose a change to the electoral system without first asking the views of Londoners in a follow-up referendum demonstrates their breath-taking arrogance and their utter disdain for devolution."
Last week, Lib Dem London Mayor candidate Luisa Porritt hit out at Sadiq Khan's suggestion that this year's election was a "two-horse race" between himself and Shaun Bailey, in part because of the system used to elect the mayor.
Ms Porritt said: "It's also not (a two-horse race) because it's a proportional representation election and it's quite lazy and insulting to Londoners to frame it that way.
"It isn't like a General Election where people feel like they have to pick the least worst option. You've got two preferences; you can pick the candidate whose vision and policies you most agree with."
The planned change will not affect this year's election on May 6, and there were no plans announced to bring changes to London Assembly elections which currently use a combination of FPTP and closed list proportional representation.

Joe Talora - Local Democracy Reporter

March 18, 2021