So says Parks Minister Margaret Hodge
Borough leaders from Kingston, Richmond and Wandsworth had urged the minister to drop the levy when they met with her yesterday at the Department for Culture, Media and Sport.
Before a final decision is announced the Royal Parks Agency (RPA) will carry out a survey of drivers using the car parks. This will look at who uses the car parks and where drivers travel from.
The minister has also promised to join the three councils at a meeting with Transport for London to discuss improved bus links to the park.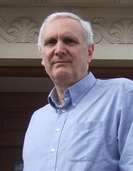 Wandsworth Council leader Edward Lister said:
"We told the minister of our concerns about the way this consultation has been run. There's been too little information on who would be affected by the charges and not enough recognition of the public transport problems.
"We know the RPA needs the money but they can't race ahead without properly considering all the consequences for park users and local residents.
"Richmond Park is a unique resource for south-west London. It would be quite wrong if young families and older people who have no choice but to travel by car were deterred from visiting the park."
Eighty-four per cent of people responding to the RPA's consultation earlier this year opposed the charges. Most of the park falls within the borough of Richmond while it is bordered on all sides by the three councils.


November 2, 2009