Three councils have joined forces to oppose plans for parking charges in Richmond Park
The leaders of Kingston, Richmond and Wandsworth councils are now seeking a meeting with Royal Parks minister Barbara Follett to express their concerns.
The campaign will work closely with the MPs for Richmond Park and Putney who have already raised concerns in Parliament. The new alliance was formed following a meeting with Royal Parks officials at the end of last week.
The local authorities fear that many visitors will be deterred by the charges while residential roads outside the park's gates will suffer from overspill parking problems. The three council leaders have agreed to work together and fight the proposals. Most of the park falls within the borough of Richmond while it is bordered on all sides by the three councils.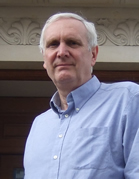 Wandsworth leader Edward Lister said:
"It's unfair to make people pay for bringing their car to the park when the public transport options are so limited. The result will be to price out many young families and older people for whom the car is the only realistic option. The minister should reject this plan now."
Kingston leader Derek Osbourne said:
"No one has stopped to consider the implications for traffic in the roads bordering the park. It's unthinkable that this government body could go ahead without having carried out even the most basic studies – yet this has not happened in any of the areas affected.
Richmond leader Serge Lourie said:
"It's inevitable that drivers seeking to avoid the charges will look for spaces outside the park. While we appreciate the financial pressures on the Royal Parks this plan to introduce parking charges will discriminate against many park users while causing parking chaos on surrounding roads at the same time. The government and the Royal Parks need to think again."
The Royal Parks Agency's report and recommendation on whether to impose charges is expected to arrive on the minister's desk in July with the decision likely to follow in September.
July 3, 2009