Hounslow Council say no PCNs issue in error despite problems with system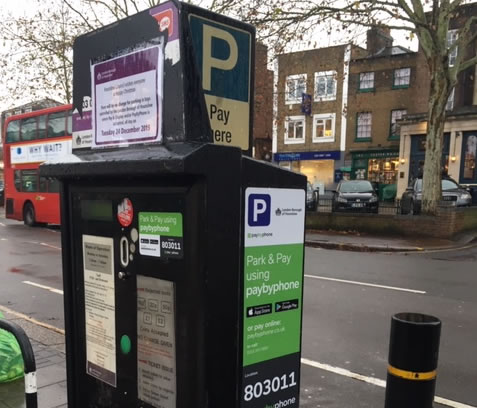 Hounslow Council's switchover of payments system for parking appears not to have gone smoothly this week. However, the Council deny that anyone will have received a PCN in error despite difficulties people were having with the new arrangements and the failure to add new location codes to the app and on some parking machines.
PayByPhone, the mobile parking payments company, replaced RingGo on 16 December as the provider in Hounslow's council-run on and off-street parking, available in 88 locations across the borough, covering 2,346 parking spaces.
The information relating to parking zones and location codes was not loaded onto the app and PayByPhone's web site on the day of the launch and updated location codes were not provided on some of the machines. Some machines retained instructions from the previous supplier RingGo with update information stuck on to indicate that a change was taking place.
There was annoyance from many people attempting to park in the borough's town centres, such as Brentford and Chiswick over the lack of information provided by the app. Hounslow Council say the 'stop and shop' facility will remain as the length of stay can be set in minutes, with a minimum period of 30 minutes.
It was also felt by many that the timing of the switchover was not ideal with it taking place at a time of exceptionally high demand for parking in the run up to Christmas. Other residents pointed out that the failure to properly publicise the changes meant many people were caught unprepared.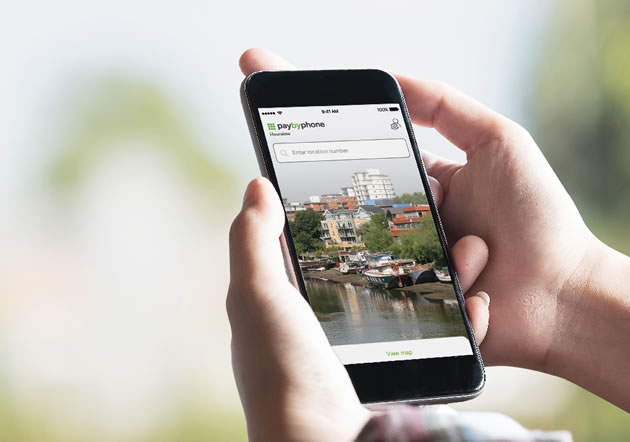 Mark Frost of Hounslow council responded to an email on the matter by Jo Biddolph on the day of the switchover saying, "Additional signage in Chiswick was being installed this morning and was complete by midday. Contractors were also onsite offering support and guidance for motorists looking to park. Machines were available as normal for cash payments. No PCNs would therefore have been issued in error and we have recorded a large number of payments being made successfully through PayByPhone.
"It is frustrating that the application still doesn't automatically show Hounslow locations when you open it (which would make it easier to locate the correct location and pay). That has been escalated and we would expect that to be fixed tomorrow [17 December]."
The location codes for Hounslow did appear on the app and the web site the following day.
Adam Dolphin, Sales Director for PayByPhone UK, said, "We are very excited to launch PayByPhone in Hounslow. Using PayByPhone means an end to the last minute rushing back to the pay-and-display machine as you can simply open the app and add more time to your current parking session. We encourage everyone to download the PayByPhone app so they are ready to take advantage of this service with a new provider. The registration is very simple and takes less than 30 seconds."
You can download the PayByPhone app for free from the App Store or Google Play Store or visit: www.paybyphone.co.uk.
On Christmas Eve, Tuesday 24 December, Hounslow Council is waiving parking charges in all pay and display and pay by phone parking bays managed by the council. This applies in car parks and on-street. All other parking restrictions apply.
On the 25 December, 26 December and 1 January Bank Holiday restrictions will apply. On all other dates over the festive period, normal parking restrictions apply.
Councillor Hanif Khan, Cabinet Member for Transport and Corporate Property at Hounslow Council said, "We are aware that some residents and visitors to the borough experienced issues using cashless parking services on Monday morning, following the switchover of services from Ringo to PaybyPhone. This was an unfortunate technical glitch which has now been rectified by the new service provider.
"Further, we received reports that some parking locations did not have adequate signage to make motorists aware of the switchover. Again, this is being fully addressed by the service provider with all parking locations having stickers and posters displayed where required.
"The switchover is advertised in the latest edition of Hounslow Matters, on JC Decaux Digital screens across the borough and extensively on social media.
"The switchover to PaybyPhone from Ringo was necessary as following a competitive tender, PaybyPhone was appointed to take over the contract upon the expiry of Ringo's contract on 15 December 2019.
"Any motorists who have received PCNs owing to these identified difficulties are asked to contest their penalty notice, giving details of the issues experienced. These will be looked at on a case-by-case basis.
"We apologise for any inconvenience caused to our residents and visitors to the borough and hope that all can now access cashless parking services across the borough without any further issues."

December 19, 2019