Lovebox organisers promise less disruption and anti-social behaviour than last year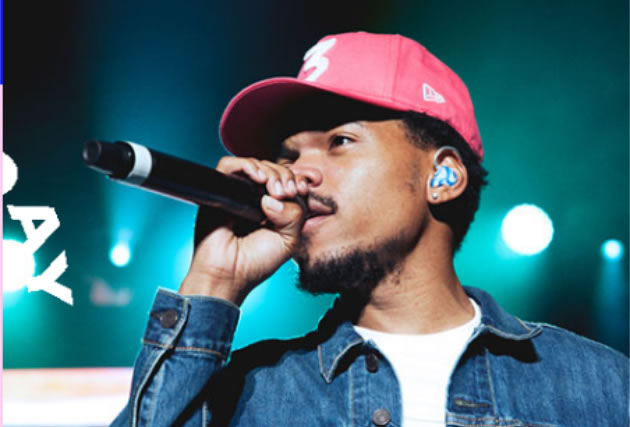 Chance the Rapper
Over 100,000 people are expected to attend music festivals in Gunnersbury Park over three days from this Friday (12 July). The Lovebox and Citadel festivals were first staged last year and, while those attending reported being really impressed with the events, many residents around Ealing, Acton, Brentford and Chiswick were unhappy about attendant noise, disruption and anti-social behaviour.
The Gunnersbury Community Interest Company who run the park say that the income events like provide essential support for the park. The organisers, Mama Festival Ltd, have held a series of meeting with local residents following problems last year and have promised there will be fewer causes for complaint this time around. Originally they had claimed that there were relatively few complaints but residents' groups pointed out that it was impossible to get through to the designated line for complaints. This year the organisers say it will log calls about noise more accurately. The noise levels were monitored by both Hounslow and Ealing Council last year and found to have been within permitted levels and time-frames. The positioning of speakers on the stage is being changed from last year to try and reduce the noise directed at residential areas.
The organisers have also pledged to make it easier for local residents to get access permits and said that they have improved stewarding arrangements. Toilets are to be placed near the exit as public urination by departing festival goers was one of the most common complaints last year.
This year a Community Manager has been appointed to receive and deal with complaints. The Community Manager is Jackie Sear and her email is jacqueline.sear@mamaco.com. The line for residents to contact in the event of any issues is 020 3781 7334 and this will remain open until 11pm each day. Hounslow is the licensing authority for this park and their number is 020 8583 2222.
The Friends of Gunnersbury Park and Museum said, "We need the Gunnersbury Community Interest Company to succeed, but it needs to build good relationships with many different groups, including the residents who live close enough to be affected by such a large and noisy event. In effect, the CIC has partially sub-contracted maintaining that relationship to Mamaco's management skill, which was clearly lacking in 2018. We don't believe the local residents have the right to veto good and valuable events in the park, but they are entitled to be cared for properly."
They suggest a lower limit for the number of attendees should be considered with 40,000 too many for the available infrastructure to handle and they also believe the use of the park for these weekends should be put out to competitive tender.
This year's line up at the Lovebox festival includes Grammy Award winning Chance the Rapper, Beyonce's sister Solange and veteran hip-hop group Cypress Hill. The Citadel festival aims to be a more 'chilled-out' experience and will include acts such as Bastille and Catfish and the Bottlemen.
Popes Lane and Gunnersbury Lane will be closed off between the junction with South Ealing Road and Acton Town station on all three evenings, from 7.00pm – 1.00am to prevent festival goers parking in the area. Residential roads leading off the main road will be closed from 10.00am Friday and 9.00am Saturday and Sunday until the festival goers have departed. When Popes Lane and Gunnersbury Lane are closed, buses will be diverted along Bollo Lane and Chiswick High Road.
We asked Mama Festivals for details of any additional measures they were planning this year to avoid the problems experienced in 2018 but are yet to receive a reply.

July 10, 2019