Recently restored 19th century mounting block smashed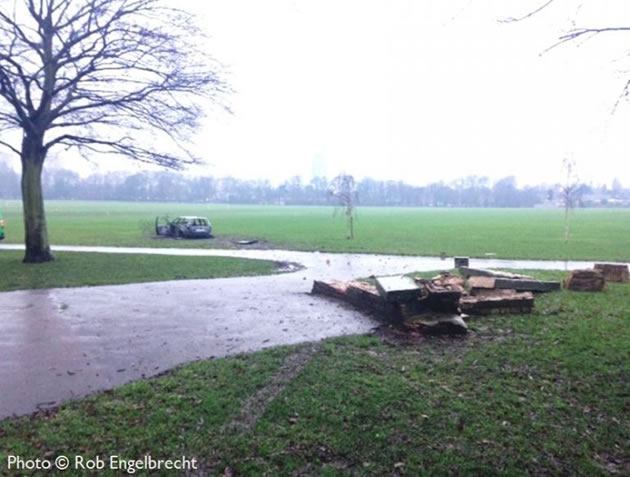 The Friends of Gunnersbury Park and Museum have reported that historic park furniture and a recently planted tree have been destroyed by joy riders who have entered Gunnersbury Park at night time a number of times so far this year.
On the night of the 15/16 January cars were driven near the children's playground and a 19th century mounting block, used after the Rothschilds introduced polo matches on the field (and only relatively recently restored), was smashed and a young tree, one of a row of 5 funded by the Friends of Gunnersbury Park was uprooted. A car was driven over the tree and then set alight after being abandoned.
The photo above by Rob Engelbrecht looks towards Lionel Road and shows the burnt-out vehicle with the tree beneath it.
Security at Gunnersbury has improved with the introduction of Park Guard patrols but even with the extra resources it is difficult to police the 186 acre park through the night


January 15, 2016