Running event not taking place during July due to festivals in the park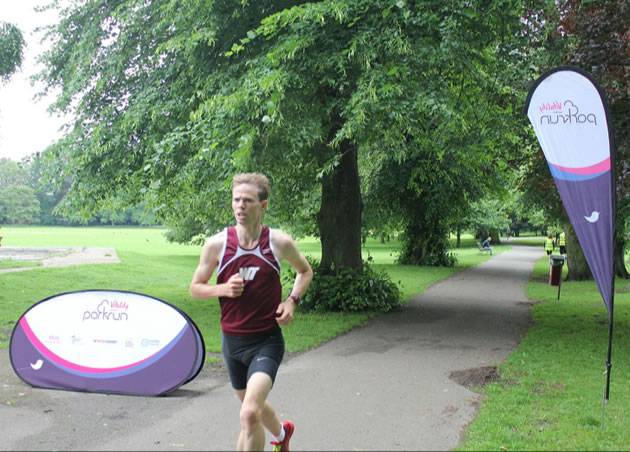 Picture: parkrun.org.uk
The weekly parkrun that takes place on Saturdays in Gunnersbury Park is being cancelled during the month of July.
The event's Twitter account announced the cancellation saying that 'other events in the park will obstruct access to our routes'.
This has caused dismay for some local residents who participate in the run. They said that assurances had been given that the two major pop festivals that are being held in the park during the month would not have any impact on community events.
Cllr Joanna Dabrowska, who represents Ealing Common contacted the Gunnersbury Park CIC boss, David Bowler, who told her, "I met with Arlene Gallagher, organiser of the GP Park run along with the project manager from LBE major projects, several months ago. We walked the park, outlined the extent of the sports centre development site and the Lovebox site and all 3 of us agreed that as we had difficulty guaranteeing an accurately measurable (and enjoyable) park run course with the two restrictions on site for 3 weeks in July, that the Park run would voluntarily suspend for the month. Park run can restart in August when we have moved Lovebox off site as Secret Cinema will not restrict runners as it is a smaller compound."
The Gunnersbury parkrun is a free 5km run that begins at 9am every Saturday. To participate you need to sign up first online.
Event Director, Arlene Gallagher said: '' We are obviously disappointed not to be able to run safely in the park for a short time but the local council is supportive of parkrun and the decision to temporarily cancel was reached amicably and mutually.
''We would like to thank everyone involved for trying to reach a solution however the safe running of the event for everyone (including volunteers) is paramount and to this end a workaround wasn't possible. The event will go ahead as usual for the next four Saturdays and will return once it is safe to go ahead.''
June 7, 2018