And share a magical experience inspired by Disney's new version of The Nutracker
From today, 10 December, through till 31 December, young people and their families are invited to step inside The Four Realms at Christmas by Bompas & Parr, a magical experience inspired by Disney's The Nutcracker and the Four Realms.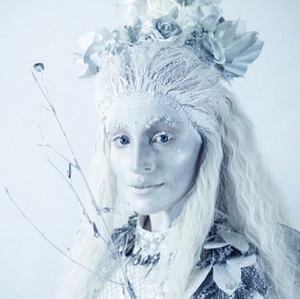 Enter the Land of Snowflakes and navigate its icy mirror maze, then smell, taste and bounce through the beautiful Land of Flowers, scented with Glade's limited-edition Sugarplum Fantasies fragrance. Make your way through the Land of Sweets, a candy funhouse full of sweet-themed obstacles, before arriving at the Fourth realm, a mysterious circus land where the true magic of the season is finally revealed.
The Four Realms of Christmas is open daily in Westfield's Atrium, except for Christmas Day from 12pm till 8pm.
Each person attending the experience will need a ticket. General admission tickets cost £5 each. Tickets for children (aged 12 and under) are free of charge, but a ticket is still required. All children aged 16 and under must be accompanied by an adult.
Please note: Parts of the experience contains areas which have strobe lighting, special effects, moving parts and interactive activities. Some of the individual activities may have age and weight restrictions. If you have any concerns with this or would like more information please contact UK.Ticketing@Westfield.com or speak to a member of staff at the experience.
December 9, 2018