Related Articles
More than 2,000 local people responded to the postal survey which was carried out for London councils by Ipsus Mori between September and December 2008.
The full London & national scores are published today by the Audit Commission and are available at www.audit-commission.gov.uk
Participate
73% is the highest score for any local authority in the country, the council also achieved the highest resident satisfaction rating - this went up four points to 75 per cent and is also the highest in the country. Across London the average satisfaction score fell from 52 per cent in a 2006 survey to 49 per cent.

The 'Place Survey' was carried out across London at the end of last year and followed the methodology laid down by the Department for Communities and Local Government (DCLG). These results are used to inform a series of national performance indicators for local government.

Other questions revealed positive attitudes to life in Wandsworth. Eighty-five per cent were satisfied with the local area as a place to live while 79 per cent said people from different backgrounds got on well together.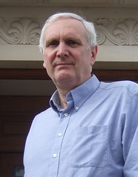 Council leader Edward Lister believes that in a recession councils have a duty to redouble their efforts and ensure they were proving top value for money for local tax payers:
"Residents want to know that their council is running local services as efficiently and cost-effectively as it can. Like any business you can't keep customers satisfied on price alone. People want to know their council is sticking up for them and acting on their concerns - and that what their town hall does really can make a difference."

"We are committed to protecting and enhancing the quality of life enjoyed by local people. The council is working closely with key public sector partners including the police and NHS across all areas of local life. We will use the information from the survey to guide future initiatives and ensure we are continuing to tackle the issues that concern our residents the most."