Associated Articles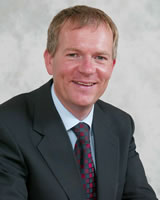 Participate
Sign up for our weekly newsletter:

PutneySW15.com
Wandsworth Council's new chief executive has formally taken up the reins at the authority promising to stay focused on the needs of residents and continue delivering a low tax and top performing town hall.
Mr Martin, formerly Chief Exec for Sutton Council has enjoyed a highly successful career in both local government and the civil service, and was unanimously selected for the job from a field of accomplished and high-achieving candidates.
Speaking this week Mr Martin pledged to keep Wandsworth as the number one council in the country for its quality of services and also its affordability. He said:
"The council has a unique record in local government of delivering top-rated services at low cost to taxpayers. This is a direct consequence of the stability and excellence of its leadership, management and delivery of services at all levels throughout the organisation.
"The leader of the council, speaking at the council meeting last week, paid tribute to the 'exceptional' workforce which, he said, had helped to make Wandsworth the successful authority it is today. For my part, I am greatly looking forward to working with such a talented group of staff. We must stay focused on the needs of our residents and their wish to live and work in a borough with a reputation for excellent services and an affordable council tax.
"My aim is to ensure that Wandsworth is at the forefront of the new ideas that will ensure we remain number one for service and value."
Before joining Sutton Council, where he spent five years as chief executive, Mr Martin held a senior civil service post. He served as assistant chief executive at Cambridgeshire County Council in the 1990s and moved in 1997 to help create the new unitary authority in Peterborough where he also held the post of chief executive. Prior to that, he held posts at Manchester City Council, Bolton Council and Nottinghamshire County Council.
Wandsworth Council is a £900m a year business and looks after more than £3 billion of public assets. Chief executives have to manage that business and at the same time accept responsibility for meeting a host of performance and service targets.
November 1, 2010