Asking: 'Did baby boomers let their children down?'
2017's Upper Room Winter Lecture Series comes to a close on Wednesday, 26 April with the final talk in the series by Lord David Willetts asking: "Did the baby boomers let their children down?"
The Rt. Hon. Lord David Willetts is the Executive Chair of the Resolution Foundation. He served as MP for Havant (1992-2015), as Minister for Universities and Science (2010-2014) and previously worked at HM Treasury and the Number 10 Policy Unit.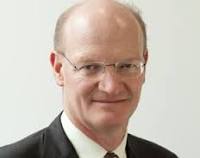 His current roles include, Chair of the British Science Association and member of the Council of the Institute for Fiscal Studies. Lord Willetts has written widely on economic and social policy.
His high-profile book, The Pinch – how the baby boomers took their children's future – and why they should give it back provides the background to this intriguing lecture.

All the speakers in this annual series have given their time free to support The Upper Room, a charity based at St Saviour which has been been working to help socially disadvantaged people in London since 1990, including homeless people, economic migrants and ex-offenders.
The lecture will take place in St Saviour's Church, Cobbold Road, W12 9LN, 8pm-9pm. Refreshments will be available from 7.40pm. Admission is FREE, but Donations are welcome.
April 18, 2017
March 6, 2017
January 21, 2015