Duke of Gloucester will attend their production of 'Radio Times'
Related links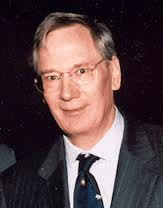 RADIO TIMES runs from Tuesday 20th to Saturday 24th May, including a Saturday matinee
Questors Theatre, 12 Mattock Lane, W5 5BQ
For tickets go to the website www.questors.org.uk/
event.aspx?id=451
Or telephone the box office: 020 8567 5184
To join Theatre West Four go to www.theatrewestfour.co.uk

Sign up for email newsletters from ActonW3.com, BrentfordTW8.com, ChiswickW4.com, EalingToday.co.uk, FulhamSW6.com HammersmithToday.co.uk, PutneySW15.com, ShepherdsBushW12.com, WandsworthSW18.com and WimbledonSW19.com
Theatre West Four will welcome HRH the Duke of Gloucester, to their golden anniversary show, the colourful musical, Radio Times.
Following the performance (on Thursday, May 22nd) at the Questors Theatre, the Duke (right) will meet members of the cast backstage to discuss their achievement as a successful and long-running amateur drama group. TW4 was originally founded in Chiswick but performs at Questor's Theatre in Ealing.
Radio Times, (Music by Noel Gay, book by Abi Grant) is set in London's Criterion Theatre during the 1941 Blitz and follows the ups and downs of the cast of Variety Bandwagon, a BBC light entertainment show broadcasting for the first time, live, to America.
With unrequited love, missing cast members and the disruption of the arrival of a Hollywood star, to say nothing of an air raid to interrupt their broadcast, the heart-warming show incorporates the music of Noel Gay including classics such as Run Rabbit Run and Who's Been Polishing the Sun, and was originally devised by Gay's grandson, Alex Armitage.
For fifty years Theatre West Four has been staging amateur productions in West London. Originally formed by three young theatre enthusiasts in Chiswick, amateur drama enthusiasts come from all over London to participate in readings, workshops, rehearsals and productions.
TW4's first production was Jean Anouilh's Dinner with the Family. The group adopted Chiswick Town Hall as its main performance venue and set about producing an eclectic mix of shows ranging from Shakespeare to Albee to Orton and including several successful musicals. The renowned playwright Jimmie Chinn wrote two plays especially for Theatre West Four, one of which, Straight and Narrow, became a huge West End hit starring Nicholas Lyndhurst.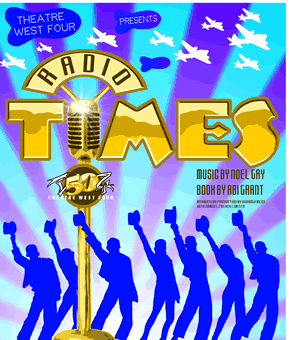 There are a few original members still involved with the group including Tony Nicholls (a member of the original Group 7 Productions), Frances Smith and Freddie Mauwer, the company's current and long-standing chairman.
The group welcomes enthusiasts interested in performing, directing, producing, stage management and all aspects of theatre production.

April 29, 2014