MP shrugs off unseasonal heat to raise over four thousand pounds for charity
Ruth Cadbury, the MP for Brentford and Isleworth, has completed the 2018 London Marathon in what are reportedly the hottest ever temperatures in which the race has been run.
She completed the 26 mile course this Sunday (22 April) in 6 hours and 7 minutes, raising over £4000 for two charities that mean a lot to her. She only started running nine years ago when she turned 50 and this was her first marathon.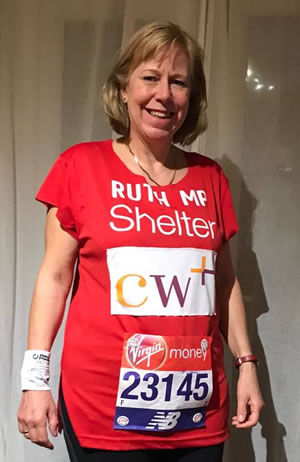 She said, "The training was long and hard, but on the day it was all worth it! And it's been a great opportunity to raise funds for two charities that mean a lot to me; Sun & Stars at West Mid, and Shelter. Thank you to all who have given so generously to these causes.

"West Mid hospital does a great job for children having treatment there. But the in-patient wards need brightening up urgently. Sun & Stars is a £100,000 appeal by hospital charity CW+ to transform the wards into a welcoming environment for the young patients and their parents. The project involves better play facilities, bringing entertainment & distraction to the bedside, creating a teenagers' area and finally, transforming the facilities for parents.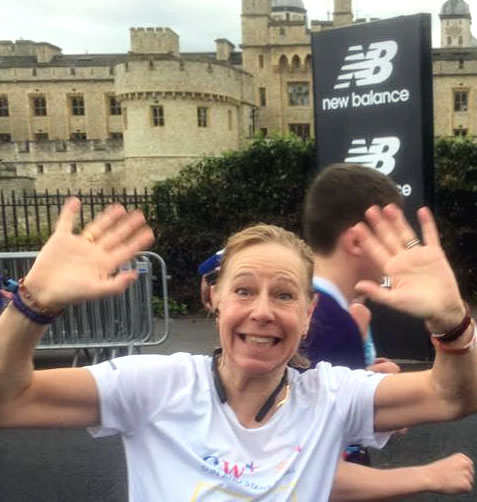 Ruth Cadbury running in the Ealing Half Marathon

"Secondly; so much of my casework involves housing problems, and I have referred many people to Shelter for high quality specialist advice and support. They help people who are homeless, or facing eviction, those who have problems with their landlord or with money issues. And they won't stop until there's a safe, secure, affordable home for everyone."

April 23, 2018