Waiting lists of over a year for some new models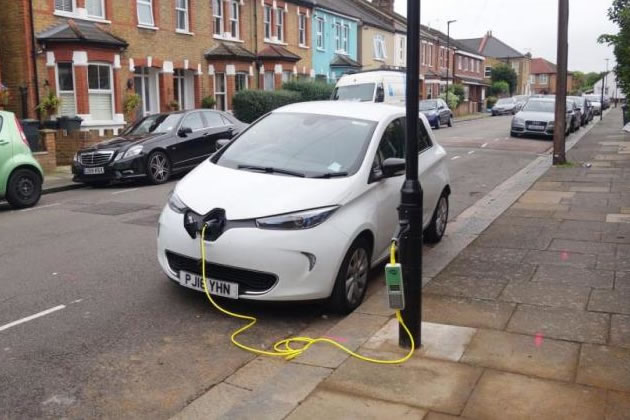 Semiconductor shortage has limited supply of electric cars
Drivers hoping to go electric before the ultra-low emission zone expansion next month face waiting lists of up to a year for new vehicles.
Demand for battery electric vehicles has increased by more than 30 per cent in the past year but a global shortage of semiconductors has meant manufacturers are struggling to meet demand.
But despite the difficulty of buying an electric car the Mayor has said he has no plans to delay the expansion of the zone to the inner boundary of the North and South Circular roads on October 25.
This is because there is no need to own a hybrid or electric vehicle to comply with the ULEZ emission rules and escape the £12.50-a-day charge. Most petrol cars made since 2005 and diesel cars since September 2015 will have engines that comply with the ULEZ and Mr Khan has advised Londoners to switch to a compliant second-hand vehicle.
But used car dealerships are also reporting a "massive" increase in demand for ULEZ-compliant cars, with prices soaring and stock issues at some dealers.
Electric vehicle specialist Drive Green has said that a shortage of component parts increased waiting lists of six to 12 months. The car industry expects the shortage of semiconductors to last until 2024 but Drive Green has said delays to electric vehicle manufacturing could "roll on" beyond that date. It said the issue is having a "knock-on effect" for sales of used electric cars with demand up and costs going "through the roof".
The Society of Motor Manufacturers and Traders said: "The global shortage of semiconductors has created an unpredictable and disruptive situation. Vehicle production and supply chains are all being affected and there are no quick fixes."
On the rush for compliant cars, Rupert Moylett, director of Harringtons of Fulham, said, "We've had one of our best past three months in quite a long time, as everyone is trying to get rid of their diesels. Prices of quite a few of the cheaper used cars have gone up. I've noticed a couple of other garages have been struggling to get stock, but we've been quite lucky."
Sadiq Khan told the London Assembly last week he has seen "no indication" that the ULEZ expansion will be delayed beyond October 25.
But Keith Prince, transport spokesman for the GLA Conservatives, has called for a delay as "the Mayor has not played his part in getting London ready". He added: "He has failed to adequately fund scrappage schemes, there are a lack of available electric vehicles and a lack of charging points."
Ahead of the expansion of the Ultra-Low Emission Zone in October, TfL has said it is supporting drivers who want to make the switch to electric through the delivery of more than 2,000 new electric charging points in the last year.
There are now more than 7,000 charging points for electric vehicles within the M25 boundary, according to TfL, including a brand new "rapid" charging hub opened in Woolwich earlier this month.

Joe Talora - Local Democracy Reporter

September 17, 2021