Tube passenger levels still only a third of pre-pandemic levels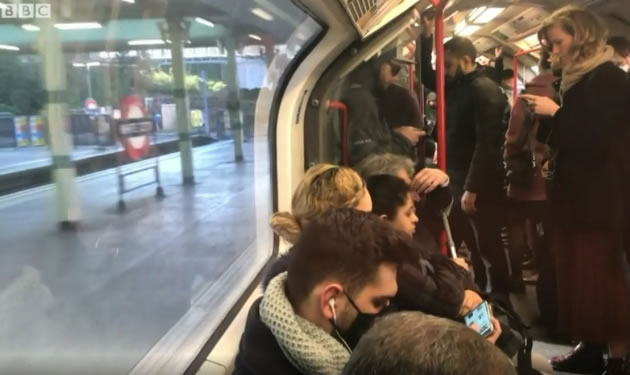 More commuters used London public transport this Tuesday morning (1 September) than any day since the start of lockdown, Transport for London (TfL) figures have revealed.
Restrictions to combat Covid-19 were brought in across the country in March, and commuting in London dropped off a cliff – falling 95 per cent on the Tube and 85 per cent on buses.
Journeys on TfL services have grown slowly since lockdown restrictions began to ease in May, but remain far lower than before the pandemic.
London's transport network said 600,000 people took the Tube during the morning rush hour before 10am with 650,000 passengers riding the buses.
Underground journeys were up 2.2 per cent on last week over the course of the day, and bus journeys increased by 8 per cent as more Londoners returned to public transport.
But passenger numbers are still just a third of normal levels on the Tube when compared to last year, while bus journeys have almost halved.
It comes after Boris Johnson urged commuters to return to the office this week, with many parents free to go back for the first time now children are returning to school.
In London, 69 per cent of office staff were still working from home in July, according to Morgan Stanley analysis released earlier this month.
The study found British workers were returning to their places of work much more slowly than their European counterparts.
Under current Government rules, employers must ensure workers can stay two metres apart in offices, or one metre apart with mitigations like frequent hand washing, working side by side rather than opposite someone, or limiting time spent at close quarters.
Capacity on London public transport remains a quarter of normal levels on the Tube, and just over a third on double decker buses.
Jessie Matthewson - Local Democracy Reporter

September 2, 2020