Spring start predicted for central services with Autumn possible for west London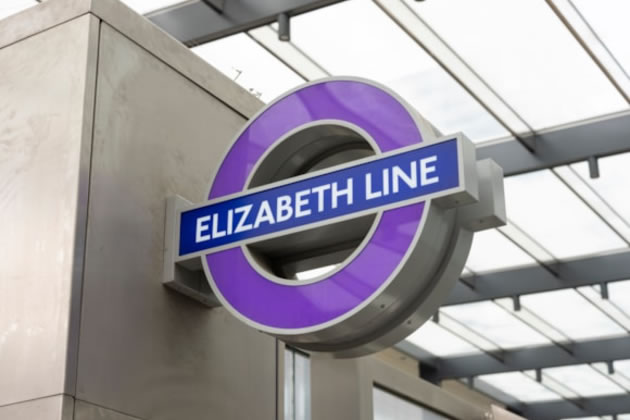 Crossrail will be know as the Elizabeth line. Picture: TfL
The Elizabeth Line is "tangibly close" to completion with work on Crossrail running "dead on time", according to London's transport chief.
This means that an integrated service for the west of London could be in place by autumn of this year with Crossrail pledging that uninterrupted travel across the entire line will be possible by May 2023 at the latest.
Speaking at a TfL board meeting on Wednesday morning (2 February), TfL commissioner Andy Byford said he was "delighted with the progress we're making" on the Elizabeth Line and revealed that "it really is that close" to being finished.
It comes as more good news for the long-awaited project, with an independent watchdog having said last week that a June opening date was "achievable".
The £18.9 billion project entered the first phase of "dress rehearsal" operations in November, with a second trial phase beginning at the end of last month which will see thousands of staff and volunteers take part in up to 150 scenario exercises such as evacuation events.
Last week, Canary Wharf became the latest Elizabeth Line station to be handed over to TfL from Crossrail after work was completed, leaving just Bond Street to be transferred to TfL.
Speaking on Wednesday, Andy Byford said, "We're taking action on Bond Street to put all our focus on it, albeit it will open after the rest of the central core, which I can confirm again for the public remains on course for the first half of 2022. That commitment has not wavered, will not waver, we will open Crossrail in the first half of 2022."
Crossrail chief executive Mark Wild told the TfL board on Wednesday that the project had a "very successful festive period" and that "we exited Christmas with pretty much the railway very near to the configuration – not quite- but very near the configuration to accept customers".
Mr Wild added that, with the exception of Bond Street, Elizabeth Line stations are "now ready for revenue service".
Though it has been confirmed that the Elizabeth Line will open in the first half of 2022, no exact date has been set.
TfL documents last week revealed that, by its own estimation, there is a 50 per cent chance of the line opening in May and an 80 per cent chance it will be open in June.
The latest plans anticipate that Elizabeth line services from Reading, Heathrow which go through local stations such as Southall, Ealing Broadway, Acton Mainlines and Old Oak Common can connect with the central tunnels without the need to change at Paddington mainline as soon as possible after the opening of the central section of the railway. The earliest expected date for this is autumn 2022 but no later than May 2023 when Crossrail management have given assurances that a fully integrated timetable will be in place, allowing seamless travel across the entire line.
Andy Byford has said that launch of Crossrail must be "flawless" and that TfL must ensure services can run reliably from the start.
Once the route is open, passengers will be able to travel from Heathrow Airport to Canary Wharf in just over 30 minutes.
Joe Talora - Local Democracy Reporter
February 3, 2022