Target remains to give jab to all vulnerable groups by mid-February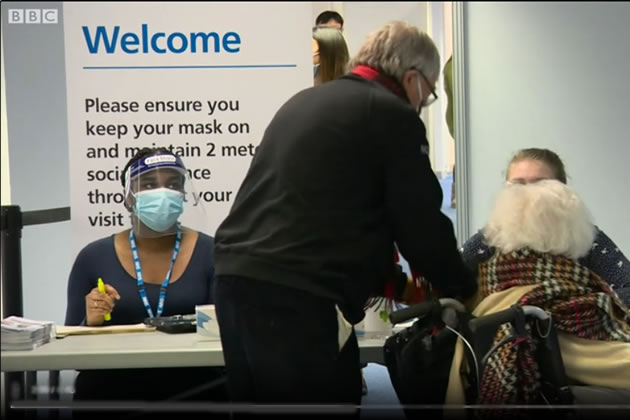 London has this week passed the milestone of vaccinating more than one million people against Covid-19.
The most recent NHS England figures show that a total of 1,157,796 doses of the vaccine have now been given out in the capital, with 61,274 of those being second doses.
Vaccine Minister Nadhim Zahawi this week told the London Assembly that he is "confident" London will meet its ambitious target of vaccinating the most vulnerable groups, believed to be around 1.5 million people, by the middle of February.
Mr Zahawi told the Assembly, "You will continue to receive your fair share of vaccine doses for completing the one to four categories by the middle of February. That is a commitment from me and from the NHS. And beyond that you will continue to receive your fair share to be able to complete the categories five, six, seven, eight and nine, then we move to phase two.
"I'm confident that together we will do this, and we will vaccinate the adult population of London and get our lives back and our country back and our economy back."
There had previously been fears that London was falling behind the rest of the country with its vaccine rollout as it was not receiving enough supply of vaccines, but Mayoral Health Advisor Dr Tom Coffey assured the Assembly this week that the matter had been rectified.
Dr Coffey said, "Earlier on in the program, London was not getting its fair share of the vaccine. I believe it now is."
As of today, over 70s in London do not need to wait to receive an invitation and can instead book a vaccination online or by ringing 119.

Joe Talora - Local Democracy Reporter

February 5, 2021