Restaurants and pubs to be closed in the capital over the festive season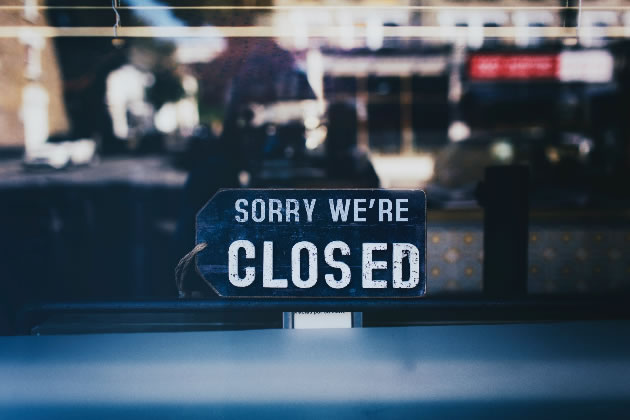 London is to be moved to Tier 3 restrictions as Covid-19 infections soar in the capital.
Health Secretary Matt Hancock is expected to make an announcement about areas moving from tiers two to three at 3.30pm this afternoon but MPs have already been briefed that London and parts of Essex and Hertfordshire will move into England's highest tier of coronavirus restrictions, from Wednesday.
This will see pubs, restaurants and other hospitality venues close over the festive period, with London Mayor Sadiq Khan warning this would have a "catastrophic impact" on London's businesses.
Mr Khan said, "The economic impact on businesses could be catastrophic with hundreds of thousands of livelihoods at stake.
"I am asking Ministers urgently to put in place a compensation scheme for all lost income for any businesses affected by any further restrictions during this crucial festive period based on last year's returns."
Ministers were expected to meet on Wednesday to discuss regional tier allocation but a sharp rise in cases in the capital has prompted immediate action .
Figures revealed almost 24,000 new Covid-19 cases in the past week, with a "significant" rise in cases among secondary school age children.
This comes just days after City Hall announced a raft of new measures designed to reduce cases and prevent London moving into Tier 3, including new rapid test units and greater community engagement from Covid marshals and the Met.
Mr Khan added: "2020 has been a dismal year for our once-thriving hospitality sector and world-famous cultural scene, which both contribute billions to our economy and attract millions of visitors. Without protecting them, there can be no meaningful recovery."
Michael Lassman, London Regional Chair, of the Federation of Small Businesses said, "We are extremely disappointed that London could be placed into the Tier 3 category in the upcoming days. We are now calling for Government to give adequate proportionate support to the tens of thousands of businesses who operate within the hospitality and tourism related sectors to help them see out the remainder of 2020 and have a fighting chance of survival in 2021.
" We need to see rapid and relentless testing in London hotspots to give businesses a chance of turning the tide as quickly as possible. It is important that Councils do not go in heavy-handed in businesses where there are 'Covid-compliant' operations taking place to keep a business viable. We urge consumers to continue to shop where possible with small firms, online and in person, and find supportive ways to help these businesses get through these extremely challenging times."

Joe Talora - Local Democracy Reporter

December 15, 2020