New Labour Party leader expected to be announced in April
A meeting of the Brentford & Isleworth CLP was held last week to nominate a candidate for Leader and Deputy Leader of the Labour Party. About 150 members attended the Members nomination meeting in Hounslow House.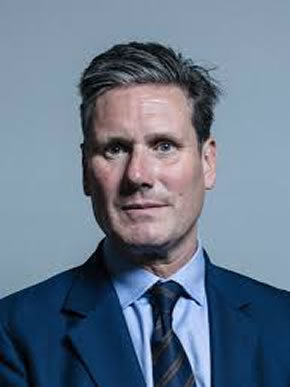 Members present voted to nominate Keir Starmer for Leader and Angela Rayner for Deputy Leader. Mr Starmer (Sir Keir) topped the poll.
Members present also voted to nominate Paula Sherriff and Johanna Baxter for the two vacant National Executive Committee (NEC) CLP representative positions and Jen Davis for NEC Black, Asian & Minority Ethnic (BAME) representative.
Nominations end today (14 February) for the leadership race.
Five candidates, Rebecca Long-Bailey, Lisa Nandy, Jess Phillips, Keir Starmer and Emily Thornberry received sufficient nominations to proceed to the second round of nominations. Keir Starmer had the most nominations from MPs and MEPs at 88, followed by Rebecca Long-Bailey and Lisa Nandy with 33 and 31 nominations respectively.
Members and supporters start voting from February 21 with the next Labour leader expected to be announced on April 4th.
February 14, 2020