as Government admits it can take the real level of aircraft noise
The Government has admitted that it can take into account the real noise levels caused by flights landing at Heathrow before 6am following a High Court challenge led by Wandsworth and Richmond councils.

The outcome, which was reached following an agreement in court between the two sides, means that ministers will no longer be able to claim that they are prevented by the EU from considering other evidence of aircraft noise.

The Secretary of State further agreed to extend consultation on his proposals for new night flights restrictions to December 24 so that the two councils could submit additional evidence.

Residents who are regularly woken up by the early morning arrivals will now hope that the Government will use the new flexibility to rule that some aircraft are too noisy and should not be allowed to land before 6am.

Wandsworth Council leader Edward Lister said: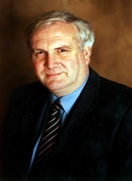 "This is a real breakthrough. The Transport Secretary now has the chance to do something about the noisier night flights at Heathrow. If he takes into account our evidence that many of the 747s that currently land are too noisy then he should move to ban them.

"Stage two of the night flights consultation starts on January 17. This will be the next test of the Government's intentions. Today's agreement in court means that ministers have the power to reduce the disturbance caused by these flights. More than half a million people in south and west London will be watching to see which way he jumps."

Lawyers representing the authorities argued today before Mr Justice Forbes that the Secretary of Sate was wrong to claim that he was tied by aircraft noise classification data produced in accordance with the Convention on International Civil Aviation (ICAO).

Last year Wandsworth noise experts revealed that many of the aircraft arriving before 6am had been assigned too low a noise rating and that as a result, the true noise level is 75 per cent higher than officially claimed.

This is because most of the early morning arrivals at Heathrow are B747-400s with Rolls Royce engines. These have been allocated a QC2 noise points score when the Department for Transport's own research shows that they should be in a QC4 or QC8 category.

The judge rules that each side should bear their costs.
December 15, 2004