And win a fabulous prize in our free festive competitions
Competitions and Carols
WIN!
Family Tickets to Jack and the Beanstalk
WIN!
A Super Grade Nordmann Fir Tree
Email your entries to editor@hammersmithtoday.co.uk
Carol Services in Hammersmith
St Paul's Hammersmith Carols by Candlelight Service, 7pm on December 13. Tickets - limited to five per person required and available here
St Paul's Family Carol Service, suitable for children at 10.30am on December 13, no tickets needed
St Andrew's Fulham Fields, W14, Advent Carol Service, December 6 at 6.30pm followed by wine and sausages
St Mary's West Kensington, Christmas concert and carol singing, December 12 at 4pm
St Peter's Hammersmith, Nine Lessons and Carols, December 20 at 6.30pm followed by mulled wine and mince pies
Last Postal Dates

4th Dec - International Airmail (onwards depending upon destination)
18th Dec - 2nd Class
21st Dec - 1st Class
23rd Dec - Special Delivery
Refuse and recycling collection schedules over the Christmas period will be as normal, unless your normal collection day is Friday.
Collections on Christmas Day and New Year's Day will, instead, be picked up on Sunday December 27 and Sunday January 3.

HammersmithToday has put together a guide to Christmas in our local area, including food, shopping, festive fun, entertainment and community events.
And if you sign up for FREE to HammersmithToday.co.uk you can enter our two great competitions to win either a top quality Nordmann Fir Christmas tree from Ginkgo Gardens or a family set of tickets for Jack and their Beanstalk, this year's sparkling pantomime at the Lyric Hammersmith.
WIN!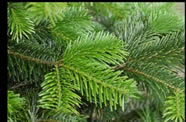 Ginkgo Gardens are offering one lucky winner a fantastic 7 - 8 foot Super Grade Nordmann Fir Christmas Tree, worth £69.99, plus free deliver in the local area.
To be in with a chance of winning this top quality, non-drop Christmas tree, simply answer this question: In what year was Ginkgo Gardens founded? If you need help, take a good look at Ginkgo Gardens
WIN!

Lyric Hammersmith have given us a family ticket for four people, who must include at least one child, for this year's brilliant pantomime, Jack and the Beanstalk. The winning family can choose tickets for either Friday December 11 or Saturday December 12.
For your chance to be in the audience at the panto, just answer this easy question: in which Hammersmith square will you find the Lyric Theatre?
Remember, you must be a member of HammersmithToday.co.uk to enter these competitions. Joining is entirely free, so if you haven't already subscribed, go to our front page and join now. Email your competition entries to editor@hammersmithtoday.co.uk

Ginkgo Christmas Market on December 12 and 13 is bigger and better than ever, with fine organic and artisan produce, luxurious gifts and gourmet treats.
In and around the grounds and terrace of the Garden Centre, the market stalls will include: The Cheese Cellar – English cheeses, chutneys and oils.
Franck le Blais – finest French cheees.
The Crazy Baker – artisan breads.
Indigo - children's clothing and unique gifts.
Ginkgo's celebrated champagne bar – tasting and buying, bottles and crates. Beautiful cards and wrapping from Louisa Cookson & Julie Farn.

Cafe Ginkgo will be part of the Christmas Market with lashings of mulled wine, gourmet mince pies and Christmas cake, and lots of festive family fun.
Ginkgo also has a new shop under the railway arch, Bird. It is an ethical company selling found objects and furniture rehab, from rustic table to to retro mixing bowls, with lots of ideas for unusual presents.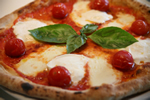 Italian restaurant Bianco Nero still has some spaces for Christmas lunches and parties, and its newly reopened downstairs bar Aperitivo nero is open Monday to Friday from 5pm to 10pm offering wine, cocktail and pizza. Bianco nero is offering a 10% discount off the menu, to anybody with the new Hammersmith London Privilege card. Call Bianco nero on 0208 748 0212.

Want to make sure all profits from your Christmas cards go to charity? A Card Aid shop is now open daily on the first floor of the Lyric Hammersmith in King Street. Christmas cards are also available at other Hammersmith charity shops
Looking for a special gift for a music lover? HMV has produced a very special limited edition 18 month calendar called My Inspiration, featuring celebrated pictures of some of our greatest rock icons and the songs/lyrics they have personally selected as being inspirational to them.

The stars included in the calendar include David Bowie, Bruce Springsteen, Paul McCartney and Bob Dylan - who chose Robert Burns as his inspiration!
The calendar costs £7.99 and all profits after costs will go to children's cancer charity CLIC Sargent. My inspiration is available at HMV in Hammersmith as well as online
Earlybirds can Christmas shop in comfort with two special morning openings at Primark on December 3 from 7.30am and at TK Maxx on December 4 from 8am till 10am. Holders of the I Love Hammersmith Privilege card available from HammersmithLondon will receive 20% discount on all purchases from TK Maxx.
Also in King Street, Marks and Spencer celebrates its 125th anniversary on December 10 and the first 125 Privilege cardholders will receive a voucher giving them 12½% discount for all purchases of clothes, gifts and household items throughout December and January.
Christmas isn't Christmas without a pantomime, and this year the Lyric Hammersmith is presenting Jack and the Beanstalk, starring Tom Robertson as Jack, Martyn Ellis as the Dame and Javier Marzan playing the cow, El Especial. The panto will run until January 9.

For younger children, The Lyric is also presenting Baking Time - a festive treat for three to six year-olds from children's theatre company Oily Cart.
This fun show finds two playful bakers, played by Jumoke Oke and Griff Fender, sifting through magical flour storms with mischievous doughy characters. Baking Time runs until January 3.
There's also fun and games on offer at Kings Mall with Santa and his friends visiting on Fridays and Saturdays and during Christmas week.
Come and see the Christmas lights and singing reindeer at Gina's Cakes as Brackenbury Village kick off the seasonal celebrations on Friday December 11.
Between 4pm-6.30pm there will be carol singing and Santa will be making a visit to see all the children. Then please come and join Gina and the team between 6.30pm-8pm for a glass of wine and as many mince pies as you can eat!
The William Morris Society holds its first Christmas Craft Fair on Saturday and Sunday, December 12 and 13 from 11am until 5.30pm. The fair is in the newly refurbished Coach House at Kelmscott House Museum, William Morris's magical riverside home. Enjoy a mince pie and glassof wine as you browse for extra special gifts, and see designer crafts people at work.
Handcrafted gifts for sale include ceramics, jewellery, stone carving, fabric bags, scarves, Christmas tree angels, embroidered and woollen items, Christmas cards, small garden creations and soft furnishings at the home of the founder of the Arts and Crafts movement. Entry costs £1.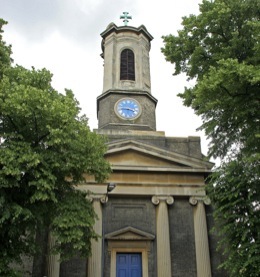 St Peter's Singers visit St Peter's Church in Black Lion Lane on December 13 to perform A Christmas Carol; Music to Echo Dickens, with readings by Daniel Hill. There will also be mince pies and mulled wine to add to the festive atmosphere.
The concert begins at 7.30. Tickets cost 10 in advance, or £11 at the door, £8 concessions and £1 for under 12s. Phone 020 8979 8414, email tickets@saintpeterssingers.org or purchase at the door.

The Godolphin and Latymer School in Iffley Road hold their Christmas Bazaar on Saturday, December 5 from 10am till 3pm. The Bazaar will offer festive food and drink, games, raffles and a range of stalls plus the ultimate silent auction.
Stay safe this Christmas! That's the message from Hammersmith Police, who are holding an anti-dipping week from December 10 to 15. Look out for events around King Street, Lyric Square and Hammersmith Broadway, with police holding street briefings and handing out leaflets amongst carol singers, street performers and a special character called PCSO Steve. To find out how to contact local police if you need them, go to Hammersmith and Fulham Police
If you have any news or events you would like to add to our Christmas page, email the details to editor@hammersmithtoday.co.uk