You will need to reserve a slot to use the tip at Space Waye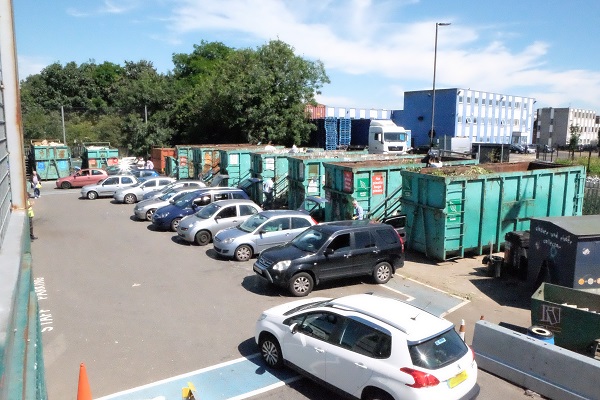 An online booking system was launched this Monday (27 July) for Space Waye Reuse and Recycling Centre in Feltham, which will require visitors to book a slot for visits to the site from Monday 3 August.
The platform is managed in partnership with West London Waste Authority who provide the booking service for neighbouring boroughs' waste and recycling sites.
The system aims to reduce queuing at Space Waye by permitting visitors to book a 30-minute slot for arriving and unloading. To help ensure that everyone with an appointment can access the site during their slot, residents are asked not to arrive too early for their appointment and not to visit the site if they haven't made a booking from 3 August.
Until 3 August, visitors can still access the site without a booking, but social distancing measures remain in place to protect users and staff.
Cllr Guy Lambert, Cabinet Member Highways, Recycling and Trading Companies, said, "We recognise how much residents value Space Waye and its role in promoting recycling and managing waste. The crews on site, supported by Hounslow Highways have managed really well since the reopening two months ago, despite the challenging circumstances.
"As social distancing measures continue to ease since the lockdown, now is the correct time to introduce a robust booking system that will allow residents the opportunity to access the site easily, safely and conveniently."
Hounslow residents can also visit recycling centres in some neighbouring boroughs, such as Richmond and Ealing, but do check the individual site before arrival, as they may also have their own restrictions or booking systems in place.
Trade customers will continue to access Space Waye without the requirement of a booking via Heron Way (Gate 3).
Appointments are available up to two weeks in advance, for more information and to reserve a slot, visit www.hounslow.gov.uk/spacewaye.

July 27, 2020