Adrian Lee, John Todd and Gerald McGregor all set to stand for re-election
Related Links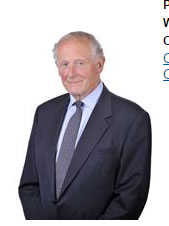 Councillor John Todd
Sign up for a free newsletter from ChiswickW4.com
Reports that three Chiswick councillors have been deselected have been categorically denied all parties.
The Hounslow Chronicle published a story claiming that Councillors Adrian Lee, Gerald McGregor and John Todd had allegedly been dropped as candidates for the local elections in 2010.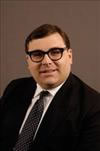 However, Councillor Adrian Lee told ChiswickW4.com, "These rumours are 100 per cent untrue.
"I have, in fact, now been official re-selected by the local Conservative Association and therefore I shall be standing for re-election to the Borough Council in 2010."
He added, "There is not one single particle of truth in this story."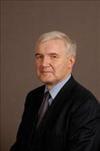 Councillor Lee is Hounslow's Lead Member for Leisure, Councillor McGregor Head of Finance and John Todd a Ward Councillor for Chiswick Homefields and a regular contributor on the ChiswickW4.com forum.
When asked about the story, Labour Councillor Matt Harmer told ChiswickW4.com, "Frankly I'd be stunned," adding that the departure of Councillor Samantha Davies from the Conservative party in December 2007 over selection issues could have had something to do with the story.
Explaining her reasons at the time for her departure, Councillor Davies said, "The Brentford & Isleworth Conservative Association have recently changed the rules regarding the re-nomination of Conservative candidates for the local elections in 2010. Basically, it is form of 'mandatory re-selection' and I have been reliably informed (and believe them) that this was a way of dealing with 'awkward' sitting Conservative councillors.
She continued, "I am not prepared to leave myself open to being deselected in such a fashion (not that I have actually voted against a whipped vote in the Council chamber - I have only expressed dissenting views privately) and have therefore decided that I will sit as a 'Chiswick Independent'. The deselection issue is potentially very important to the integrity of local councillors because this new administration does have some policies that need to be properly addressed."

October 2, 2008