Fears over Heathrow expansion also rank highly amongst concerns
A recent survey sent out to 40,000 homes across the borough including those in Chiswick, Brentford and Isleworth, puts crime and security at the top of the list of concerns for local residents.
The survey, conducted by Mary Macleod, the Conservative candidate for Brentford and Isleworth, showed that fears over the expansion of Heathrow also ranked highly in the results.
Mary spent time out on patrol with local police officers to see at first hand the need to reduce the burden of paperwork, enabling them to focus on preventing and tackling crime as well as building community relationships.
Survey Results: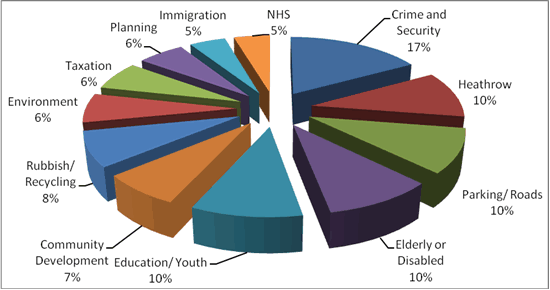 Source: Brentford and Isleworth Conservative Party
November 22, 2007