Hounslow will collect real trees for recycling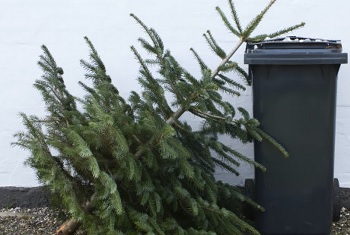 Hounslow Council is again offering residents the opportunity to get your real Christmas trees collected and recycled free of charge in January, from Monday 9th to Monday 20th.
During this time, you need to leave your tree out next to your waste and recycling on the designated collection day and it will be collected by the garden waste crews. Bin hangers will be distributed to all wheelie bin households before Christmas showing these days and the collection arrangements over Christmas and New Year.
You need to remove all decorations, pots and stands before the tree is put out for collection, otherwise the tree will not be collected.
Residents living in flats are also included in this arrangement and you should leave your tree adjacent to your usual bin area and it will be picked up on the day scheduled for the surrounding area.
Trees should be left out for collection by 7am on the collection day.
Alternatively, you can take your tree to the Council's Civic Amenity site at Space Waye or a civic amenity site in a neighbouring borough.
Councillor Amrit Mann, Deputy Leader of Hounslow Council said:
"We want to make it as easy as possible for residents to do the right thing and recycle their Christmas trees. We're offering this free service to collect and recycle Christmas trees, while also protecting our environment. "
"Why not make recycling one of your top New Year's resolutions? We have lots of videos and information on our website to help the whole household get a grip on their rubbish."
You can also drop off your Christmas trees in several local parks. For more information on the parks and drop off areas visit www.hounslow.info/parks-open-spaces/trees/christmas-tree-recycling.
To check which day your garden waste is collected, please visit www.hounslow.gov.uk/recycling and download a collection calendar.
December 16, 2016