Bikeworks offering free one to one sessions at a location convenient to you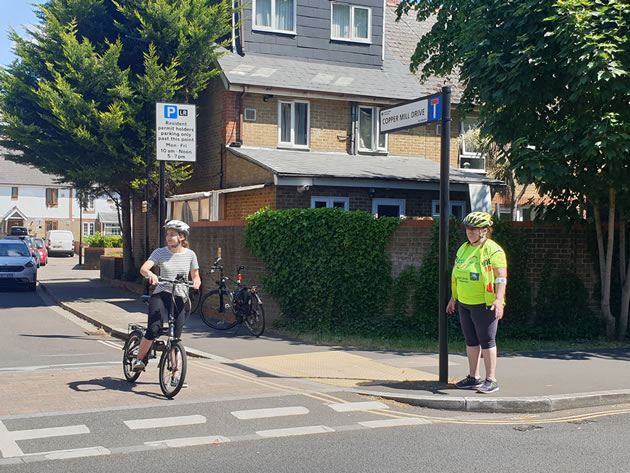 As lockdown rules and regulations become more relaxed, Hounslow Council is reintroducing its adult cycle training from next Tuesday, 26 May.

Run in conjunction with Bikeworks, it is aimed at cyclists who feel a little nervous about cycling on roads or busy cycle paths. Complete beginners can take advantage of the instruction too. Each trainee will be designated their own experienced instructor who will observe social distancing rule of two metres at all times. They will also be wearing proper PPE.
Bikeworks, in partnership with the council are able to provide anyone who lives, works or studies in the borough, two free sessions of one-to-one cycle training. The lessons can take place in a location convenient to the trainees and Bikeworks can provide the bikes, helmets and hi vis if required. All equipment will be sterilised before and after sessions.

Anyone interested in taking part needs to book on the Bikeworks website at the link below. You must be 16 years of age or above. You will be required to make a payment of £5 as a deposit which will be refunded on completion of your training. You will also be asked to confirm that you and the people you live with, have been symptom free for 14 days.

You can book online or call 020 8980 7998 or email enquiries@bikeworks.org.uk.

Cllr Hanif Khan, Cabinet Member for Transport Services at Hounslow Council said: "The adult cycle training was a very popular service which we provided pre-lockdown, so it is great that we are able to re-introduce it to our residents, especially now that we are having some nice weather".

May 22, 2020