Setting up e-newsletter with updates on latest information
Cllr Steve Curran, Leader of Hounslow Council has pledged that the Council will work to support local vulnerable residents in the borough and to make sure that businesses affected by the COVID-19 emergency will receive the promised funding as soon as possible.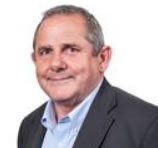 The Council is also setting up an e-newsletter which you can sign up for here, which will be updated with information, access to support and ways you can get involved in the community effort. This is the latest bulletin, issued on Monday evening (23 March).
"The coronavirus is of course a grave concern for us all. I want to assure you that the Council is working closely with our local partners, particularly those in the NHS, as well as Public Health England and the Government, to control the spread of coronavirus. Plans are in place to help manage any potential impact on services, and we're meeting with local community and voluntary groups to see how best we can support and help coordinate this inspiring groundswell of good work.
"It's so important that together, as a borough, we all pull together during these difficult times to support each other and help keep our more vulnerable residents safe. These are our parents, grandparents and friends who have existing health conditions which makes them more vulnerable, and we all have a responsibility to follow the guidance from Government and the NHS to try to keep ourselves and others free from infection, and help prevent the disease from spreading.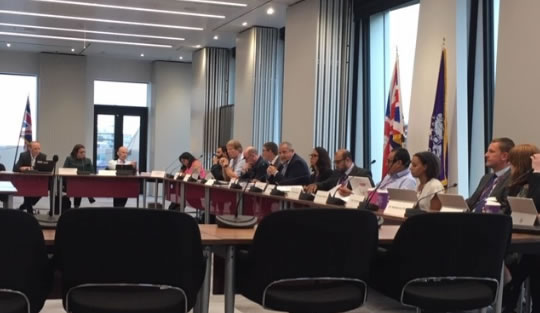 Hounslow cabinet meeting - file picture
"Teams across the Council have identified our residents and staff who may be at particular risk and are supporting them to stay healthy and get advice at the earliest opportunity should they become unwell. Our priority for now, above all else, is the protection of our vulnerable residents and the delivery of frontline services on which people rely.
"We know it's been a particularly difficult time for schools, with teachers facing constant challenges and tough decisions as they continued to keep schools open where possible. Now that we know schools will be closing on Friday, this creates a range of other challenges, particularly for parents. We are now considering how best we can support our communities in these unprecedented circumstances.
"There is also huge uncertainty for businesses, large and small. The Government's financial support is welcome, though we are still waiting on the details of how we should administer it. We are speaking to local businesses and business organisations to advise them as best we can, and will ensure the funding support reaches them as quickly as possible once we can access it."
The Council has a 'Coronavirus advice' section on its website which is updated daily and pulls together a range of information and advice.
They are also going to be sending out regular e-newsletters to residents with updates on the latest information, access to support and ways you can get involved in the community effort. Sign up here.
Cllr Curran added: "I want to thank everyone so far who has gone above and beyond in their efforts. I'm very proud of the residents and businesses of Hounslow and I'm sure, if we all work together over these coming months, we will be stronger for it."
March 24, 2020