Hounslow Council taking action on night-time parking of large trucks and buses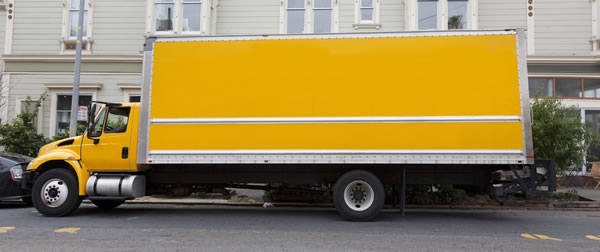 Residents are asked to report large lorries parked overnight near homes

Hounslow Council is asking residents to report lorries that are being parked on residential streets at night.

A ban on lorries weighing five tonnes came into effect in April, following complaints from residents.

The sanction brings Hounslow in line with neighbouring boroughs, which have had bans in place for many years.

Lorries, buses and trucks are now prohibited to park on Hounslow streets between 6.30pm and 8am.

As well as responding to residents' calls for action, the decision to push ahead with the night-time parking ban for goods vehicles is part of a drive to cut air pollution, congestion and free up the streets so that residents can park.

Signs can be seen across the borough and arrangements have been made for out-of-hours enforcement to take place in places where the issue is a particular problem.

Residents have been asked to help identify these areas by reporting any lorries parked up in their area.

Councillor Sue Sampson, Hounslow's Cabinet Member for Community Protection, said: "We promised to tackle lorry parking in the borough and we are standing by our commitment.

"We want to end the days of the borough's streets being used as an overnight car park for heavy goods vehicles.

"The first step to doing this was to introduce the ban, but we can't be everywhere all the time. That's why we need residents to tell us where they are experiencing problems so we can take action.

"Once drivers start getting fined, word will soon get around that Hounslow won't allow them to park here overnight - and they need to park up elsewhere."

Drivers will be fined £110 if caught parking their lorry in Hounslow, reduced to £55 if paid promptly.

Residents should email details of lorries parked in their area to traffic@hounslow.gov.uk

They need to include the vehicle's exact location, make, model and registration number.




June 15, 2016