Councillor Steve Curran pledges to focus on homes, jobs and making the borough cleaner

Councillor Steve Curran, ward member for Syon, was last night (Tues 10 June) confirmed as the new Leader of Hounslow Council for the next four years with Councillor Amrit Mann, Heston East ward, appointed as Deputy Leader.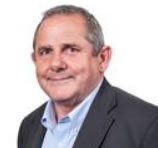 Councillor Curran (above ) is also Cabinet Member for Housing and Regeneration and Cllr Mann is Environment Cabinet Member.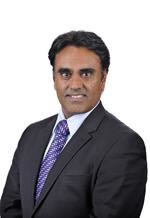 Councillor Corinna Smart is Mayor and Councillor Bishnu Bahdaur Gurung is Deputy Mayor.

Handing over the Mayoral reigns to Councillor Smart, outgoing Mayor Councillor Sachin Gupta said: "13 months have flown by and I've travelled the length and breadth of the borough many times over. I have no hesitation in saying that it's been a fantastic year and an absolute honour to be the youngest Mayor of the London borough of Hounslow."

Councillor Smart is a retired secondary school teacher and youth worker of more than 30 years. She has been a councillor since 1988 and currently represents Hounslow Heath ward. Last night she said:"It's such a great honour and a privilege to represent such a wonderful and diverse borough. I'm looking forward to meeting as many people right across the borough as I can, particularly people who work as volunteers."

It's traditional for the Mayor to choose two charities to support throughout the year to raise and promote their profile within the borough and help raise much needed funds. Cllr Smart's charities are the London Wildlife Trust and Hounslow Community Food Box.

Councillor Smart, said: "I want to help raise funds for my charities but most importantly, I want to ensure people become more aware of their activities. I want to attract many more volunteers to the Hounslow Food Box cause.

"I also want to help educate and enthuse people about the range and variety of wildlife we have in the borough and to help protect it."

Speaking about priorities for the next four years, new Leader Councillor Steve Curran told the Borough Councillors, council staff and guests that his Cabinet would deliver "on time and on budget".
He said:"Our priorities are to secure a further 3,000 affordable homes of which 400 will be new council homes.
"We will increase training and job opportunities for the borough's young people and invest in education, empowering parents by providing a better choice of schools.

"Hounslow will be cleaner when we redesign the rubbish collection service and we will also ensure Hounslow is a place where people want to live, visit and do business in; when we deliver major regeneration schemes in Brentford and Hounslow Town."

The new ten strong Cabinet for 2014/15 is:

Councillor Richard Foote - Community Protection
Councillor Theo Dennison - Finance and Citizen Engagement
Councillor Sue Sampson - Communities and Economic Development
Councillor Ajmer Grewal - Equalities and Inclusion
Councillor Tom Bruce - Education and Children's Services
Councillor Lily Bath - Adult Social Care and Health Services
Councillor Sachin Gupta - Public Health and Leisure
Councillor Kamaljit Kaur – Corporate Performance and Customer Care

Councillor John Chatt will Chair the Overview and Scrutiny Committee. Scrutiny is a statutory service and its primary role is to hold local decision makers to account and help improve local services.

Councillor Bob Whately will Chair Planning Committee with Councillor Dunne as Deputy. Councillor Dunne will also Chair the Planning Enforcement Committee.

Licensing Committee will be chaired by Councillor Shantanu Rajawat.
Full membership details of all Committees and Boards will be on the Councillors and Democracy pages of the council's website.

Cabinet portfolio responsibilities include:
HOUSING AND REGENERATION (Cllr Steve Curran)
• Corporate Strategy
• Engagement (Central and local government)
• Communications
• Housing
• Local Plan
• Planning Policy and Regeneration
• Property Management and Asset rationalisation
• Business Development (incl Lampton 360)
ENVIRONMENT (Cllr Amrit Mann)
• Hounslow Highways (PFI)
• Domestic and Commercial Refuse
• Climate Change (air quality), energy and carbon reduction
• Heathrow Airport
• Transport and Traffic
COMMUNITY PROTECTION (Cllr Richard Foote)
• Community Safety and Crime Reduction
• Engagement with Metropolitan Police and other agencies
• Regulatory Services
• Parking
• Enforcement

FINANCE AND CITIZEN ENGAGEMENT (Cllr Theo Dennison)
• Revenue and Capital Resources
• Citizen Engagement (consultations, elections, area forums, petitions)
• Risk Management
• Organisational change and development, including Civic Centre relocation
COMMUNITIES AND ECONOMIC DEVELOPMENT (Cllr Sue Sampson)
• Community Engagement
• Voluntary Sector funding and commissioning
• Youth engagement and youth services
• Jobs, skills, training and apprenticeships
• Domestic Violence
EQUALITIES AND INCLUSION (Cllr Ajmer Grewal)
• Human Resources and Trade Union Liaison
• Equality and Diversity
• Social and Financial Inclusion
• Contingency Planning
EDUCATION AND CHILDREN'S SERVICES (Cllr Tom Bruce)
• Education
• School Places
• Special Education Needs
• Adult, Community, Further and Higher Education
• Statutory Lead on Children's Services
• Looked after Children
• Fostering and Adoption
• Safeguarding and child protection
ADULT SOCIAL CARE AND HEALTH SERVICES (Cllr Lily Bath)
• Older People
• Mental Health, Learning Disabilities, Physical and Sensory Disabilities
• Safeguarding Vulnerable Adults
• Health Partnership and Commissioning
PUBLIC HEALTH AND LEISURE (Cllr Sachin Gupta)
• Sport, culture, leisure and recreation
• Community sport and recreation for children and young people
• Leisure libraries and parks
• Heston Leisure Centre
• Public Health
CORPORATE PERFORMANCE AND CUSTOMER CARE (Cllr Kamaljit Kaur)
• Performance Management
• Customer Care
• Corporate ICT
• Legal Services
• Supply Chain Management
June 10, 2014