Can you create a new poster for the new live action film Dumbo?
A trunk call is going out to young film fans who want to show off their creative skills.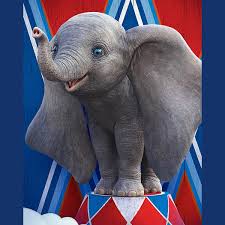 They are being challenged by Vue Cinemas to create a new poster for the new film Dumbo, a live action remake of the Disney classic which is now in local cinemas.
The much story is of is a baby elephant whose oversized ears are made fun of, until it is discovered that they can help him to fly.
The new version of the film stars Colin Farrell, Michael Keaton and Danny DeVito.
The winners of the competition will receive a £50 gift card to spend at Vue, which has three cinemas in the borough, at Westfield, Shepherd's Bush and Fulham Broadway, and will also have have their artwork displayed in their local cinema.
The competition is open until this Friday, 5 April and you can find out more on Vue's Facebook page Vue Cinemas for more information.
Tickets to see Dumboo in action can be booked at My Vue.
April 1, 2019