Church's cultural programme includes talk, recital and Persian New Year celebration
St Peter's Church in Hammersmith's Black Lion Lane is continuing its cultural programme Quidam in March, offering a series of free or low-cost events to the local community, including singing, music, lectures and art.
Here's what's coming up:

Thursday 14 March, 8.15pm - Tom Kibasi In Discussion with Rev Dr Charles Clapham
A fair economy is a strong economy: prosperity and justice can, and must, go hand-in-hand
Tom Kibasi is a Director of the Institute of Public Policy Research (IPPR), arguably the most influential of Britain's current public policy think-tanks. He spent ten years working for the management consultancy McKinsey & Co, primarily on health delivery reform both in Britain and the UK , before joining the IPPR.
In September 2018, Archbishop Justin Welby, a member
of the Commission on Economic Justice, launched a major report on Economic Justice to across-the-board acclaim - from the Daily Mail to the Fabian Society. This report has been described as a new 'Beveridge' and its conclusions have gained widespread acknowledgement and acceptance. The Commission's members were drawn from across the political and economic spectrum, and Tom Kibasi, with Professor Michael Jacobs of Sheffield University, was a principal author of the report.
Charles Clapham is Vicar at St Peter's. His first degree was in modern economic history and his PhD was on the dialogue between theology and economics in contemporary Christian social theory. Questions will be welcomed.
St Peter's says it particularly welcomes students to these discussions as well as those making applications to university to read history or politics.
Suggested donation £10, students free.
Friday 15 March, 7.30pm - Nowruz Evening, Persian Music and Poetry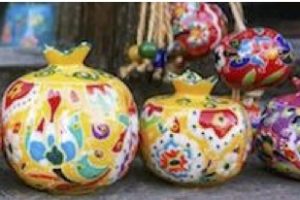 A feast of Persian music and poetry to herald the festival of Nowruz which celebrates the coming of the Spring Solstice and the Persian New Year! As well as the music and poetry, we will share a selection of Persian food and drink.

Dr Peyman Heydarian is an internationally renowned classical musician. Peyman's main instrument is the santur, a beautifully resonant dulcimer playedn with felt hammers, and forerunner of the harpsichord. For more than thirty years Peyman has performed solo santur recitals all over the world including Iran, USA, Syria, Jordan, Turkey, Greece, Italy, Hong Kong, Poland, and the UK.

For St Peter's first ever Nowruz celebration, Peyman will perform solo santur and daf, as well as accompanying Roshan Ravan and Saara Hasan as they perform poems in Farsi (with English translations) by poets such as Rumi, Hafez and Saadi and a range of contemporary and traditional Persian folk songs.
Tickets £15, £10/£5 concessions
Friday 29 March, 7.30pm -'Forget-Me-Not' Recital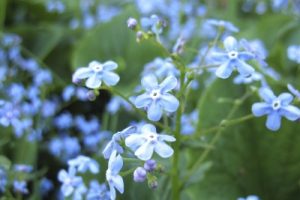 Mother's Day on Sunday 31st March is a special time of the year for many of us as we show our
love and appreciation for our mums who are at the heart of our whole family. But for those of us
who have lost our mothers – perhaps recently or many years ago - it is a day of quiet reflection
and we may look for a different expression of gratitude for all that they gave us. For the second
year running we are dedicating the Forget-Me-Not song recital to the memory of our mothers
and grandmothers whom we love but see no more. This time we will be holding the recital in the
evening to allow more people to attend.

If you would like to sponsor a song in memory of a loved one, please email QuidamW6@gmail.com. There is a a minimum donation of £30 per song which will go to support the Quidam W6 Lunchtime Recital programme.
Apart from sponsorship, this is a free concert with retiring collection.

St Peter's Church says its Mother's Day service is always very special and joyful; full of children and flowers, and adds: "Do come and join us on Sunday 31st March at 10.30am. We'd love to see you there."
March 1, 2019