Queues wait outside supermarket as ribbon is cut and doors opened

There were long queues outside the doors of the West 12 Centre's new Lidl supermarket ahead of its long awaited opening ceremony on Thursday 22 February.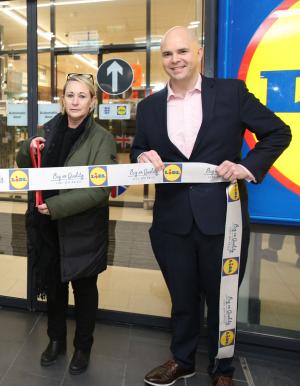 The ribbon was cut at 8am by Cllr Sue Fennimore with the help of Lidl's Shane O'Farrell and shoppers then crowded in to sample the new facilities on offer in supermarket, and take advantage of special opening offers and discounts.
Cllr Fennimore, Deputy Leader of Hammersmith & Fulham Council, said: " This is a significant opening for the West12 shopping centre and for Shepherds Bush. It is vital that the area once again has a major community supermarket at its heart, providing jobs for local people and underlining the importance of H&F as a great place to live, work and visit."
The new store, on the ground floor of the centre, on the site formerly housing Morrisons, has 40 new jobs for the local community.
Lidl UK's Regional Head of Property, Shane O'Farrell says: "We would like to thank all those who have played a part in bringing this new Lidl store to Shepherd's Bush.
"It is great for us to be able to create more jobs and investment opportunities in the area, and we can't wait to start serving our multi-award winning products to the local community."

Lidl's arrival is also a major boost for the West 12 Centre, on the south side of Shepherd's Bush Green.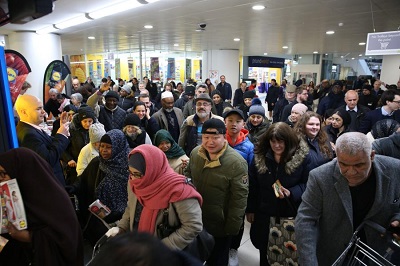 March 2, 2018