Charity launches free exhibition showcasing some of our borough's incredible characters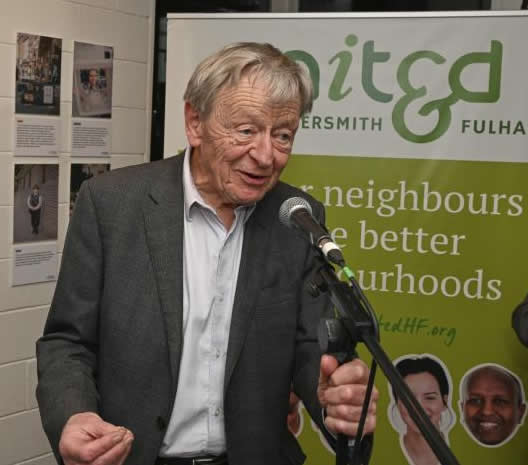 A new exhibition called Humans of Hammersmith & Fulham 020, showcasing some of the incredible characters who live in our borough has been launched at the Lyric Hammersmith by some of the 'humans' themselves along with guests including H&F Mayor, Cllr Daryl Brown and campaigner for child refugees Lord Alf Dubs, pictured above.
The exhibition is a unique photo collection of photos and interviews presented by local charity United in Hammersmith & Fulham and set to tour venues around our area.
The charity hopes that it will take away prejudice and exclusion, and inspire belonging, discussion and sharing.
The collection was put together by staff at United in Hammersmith & Fulham in collaboration with portrait photographer Nahwand Jaff, pictured below.
" We invite anyone to come and see this exhibition which will continue to form a living catalogue of individuals from Old Oak to Sands End," says Kevin McGrath, Chair of United in Hammersmith & Fulham.
" It really shows how wonderful our borough is and the value of all the communities within it. Those who are strangers but neighbours with so much in common too."
You can currently view the exhibition for free at The Lyric between 9am and 11pm, Monday to Saturday, until 22 February. Humans of Hammersmith & Fulham 2020 will then tour various venues across the borough, including the Black Lion Pub on Hammersmith's riverside.
United in Hammersmith & Fulham is a local organisation that inspires and helps fund activities that promote a strong sense of togetherness in our diverse London borough. This is achieved by connecting those who want to support the community with local causes that will best use their investment.
You can keep up to date with tour venues through the year on the United in Hammersmith & Fulham website or by following the hashtag #HumansHF on Twitter.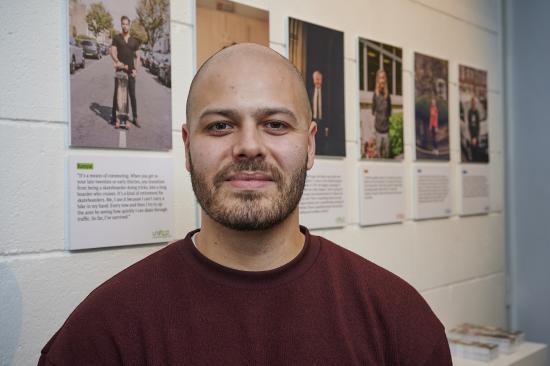 Portrait photographer Nahwand Jaff
You can also see a gallery of picturs showing the launch of the exhibition here.
February 5, 2020