Chelsea's cup match against Lyon is followed by home games for Fulham and QPR
Football is back in the borough this week with all three of our local clubs - Chelsea, Fulham and QPR - playing at home.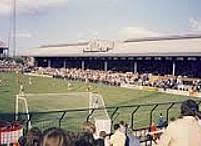 At Stamford Bridge, an International Champions Cup match against Lyon kicks things off tonight, 7 August, at 8.05pm. Some tickets for this match are still available and can be bought here.
The first Premier League match of the season on Saturday 11 August sees Chelsa playing away against Huddersfield Town, but the team are back at Stamford Bridge the following Saturday 18 August, when they will be taking on Arsenal.
Fulham FC will be at home at Craven Cottage on Saturday 11 August for the first Premier League game of the season against Crystal Palace. Find out more and book tickets here.
At Loftus Road, Queen's Park Rangers will also play its first Championship home game on Saturday 11 against Sheffield United. Find out more and book tickets here.
Women's football is also back for the 2018/19 season, with Chelsea Women, who changed their name from Chelsea Ladies this summer after winning the Women's FA Cup at Wembley, playing two matches this week at their home ground of Kingsmeadow in Kingstron. The first is a Club Friendlies Women match against Juventus Feminille toorrow, 8 August at 7pm and the second is a Continental Tyres Cup match against Brighton and Hove Albion Women, kicking off at 2pm.
August 7, 2018