"A little less tempting" now mobile calls are traceable
Information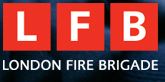 Participate
If you have an event you would like to publicise please email
London Fire Brigade says hoax calls made to its 999 control centre have dropped by 48% in the last seven years.
In 2012/13, the Brigade received 7,013 hoax calls, and mobilised fire engines for 1,726 of them, which cost taxpayers over half million pounds.
In comparison, back in 2006/7, the LFB received 13,169 hoax calls, including 3,403 incidents where fire engines were mobilised.
The brigade says control officers, who are now trained to challenge suspicious calls, are dealing with fewer hoax calls than ever before. In addition to this, fire engines are no longer mobilised to abandoned calls from phone boxes.
Brigade officials have speculated that the rise in children with mobile phones has also influenced the significant drop in hoax calls over the last seven years.
According to a recent survey, the average British child gets their first phone a few months before they turn 12, though nearly one in 10 has a phone by age five.
Assistant Commissioner Richard Chandler, who is responsible for mobilising, says: " Hoax calls were easier when kids could just pop into a phone box, but now everyone has mobile phones and the numbers are traceable. It's a little less tempting when you know that the people you're hoaxing have your number.
" Repeat offenders can have their phones cut off entirely, and our control officers are specially trained to challenge suspicious callers to check that they're genuine.
" It's great that we've seen such an amazing drop over the last few years, but as the summer holidays draw to a close, it's important that parents continue to teach their children that hoax calls are pointless and dangerous, and that we take them very seriously."
August 30, 2013