Introducing a new monthly column by Ravenscourt Dental Practice's Dr Hitesh Batavia

In his first monthly column, Dr Hitesh Batavia of Ravenscourt Dental Practice presents the solutions to some common problems.
How we can help you..
These are a few of the common questions patients have raised, and often the solution has been much easier and quicker than they had originally envisaged.

I have a special occasion in a few weeks, how can I achieve a brighter smile quickly?

You may simply need one of the following to achieve the smile and confidence you are looking for!
o A visit to the hygienist
o Tooth whitening treatment
o Facial rejuvenation
o Restorative procedure

To view the video please click here.
If you have any concerns please do Email your query to team@rdpholistic.co.uk.

I'd like straighter teeth…

We all want our smile to be attractive and welcoming, as well as having the confidence and comfort to choose whatever we would like to eat. Happily you can now choose Invisible braces, in addition to the conventional braces:
o Using the latest technology we are able to determine the very best cosmetic solutions
o You can see the potential results when using invisible braces
o You can choose your ideal smile
To view the video please click here.
If you have any concerns please do Email your query to team@rdpholistic.co.uk.

I have teeth missing but don't want to wear a denture…..

With advances in modern dentistry and technology there are a variety of cosmetic dental treatments. For example Implants are more readily available and affordable, and have transformed the lives of many patients.
As an alternative to traditional; crowns, bridges and dentures, dental implants could:
o Alleviate the pain of wearing a denture
o Allow you to return to a fully functioning bite and chew and eat confidently
To view the video please click here.
If you have any concerns please do Email your query to team@rdpholistic.co.uk.
I'd like whiter teeth…

Everything we eat or drink can affect the colour of our teeth, e.g. tea, coffee, red wine and some strong food colourings can stain and discolour our tooth enamel. As we age the dentine below the tooth enamel changes colour and can become more yellow and have an ageing effect:
o Whitening your teeth is a safe procedure when carried out by a dentist
o An assessment is carried out to establish the nature of your tooth discolouration
o The dentist will discuss the options and the process of our whitening method
o The result is a natural looking, lighter smile!
To view the video please click here.
If you have any concerns please do Email your query to team@rdpholistic.co.uk.
If you'd like to view additional video testimonials, please visit the website. You will see examples of various dental health issues that patients have been able to overcome. Rather than worry if you are experiencing some pain or any other dental problem, it would be better to be properly examined and seek the advice of a dentist. Many problems are much smaller issues than you may think, and can be solved relatively quickly and at minimum cost.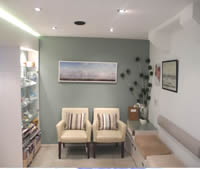 My Top Tips for November …

It may seem like common sense, but it pays to do the basic oral hygiene well and have regular check-ups. In the long run it will mean less pain for you and your bank balance!

1. Brush Twice a day
Brush twice every day bearing in mind: Avoid brushing within 45 minutes of having eaten, as eating creates an acidic environment in the mouth. This is naturally restored to a more alkaline level within 45 minutes. So if you brush too soon after eating, you will be brushing the acid into the enamel of your teeth causing acid erosion.

2. Floss every day
Flossing every day reduces the risk of gum disease, and if you already have gum disease it can help to stop further deterioration. Therefore you can keep your teeth for longer. It also reduces plaque forming between the teeth, and helps avoid bad breath.

3. Visit the Dentist twice a year
Many patients who have regular check ups every six months avoid any major dental treatment! Good news for your financial and dental health. Signs of decay can be spotted earlier, your concerns can be discussed and you will therefore be in control of your oral wellbeing.

4. See the Hygienist twice a year
The hygienist will remove any plaque build up, and clean your teeth thoroughly. This ensures the risk of tooth decay and gum disease is kept to a minimum.

Lastly, I would advise you to have an Oral Cancer Check this November. November every year is National Mouth Cancer Awareness Month, and as part of our work in our local community we are offering free oral cancer screening to everyone.

If you have not seen a dentist for over a year you will not have had a recent oral cancer check, this is done as part of all routine 6 monthly check-ups. Early detection and early treatment can save lives.

For key facts about Mouth Cancer and to see how we can help please see our article on the Homepage about Oral Cancer Screening. You can book a free Oral Cancer Check throughout November, by calling the practice on 020 8748 4023 or email team@rdpholistic.co.uk.

I am happy to answer your queries, so please do email the practice directly or by using the "Do you have a Question for the Dentist" form on our website.
About us…
I have been working with patients for over 27 years, to help them achieve their goals, from maintaining good oral health to treatments that enhance their confidence. I never fail to be thrilled when we find the right solutions. Everything is done with our holistic approach in mind, listening carefully to the patient's needs and tailoring their treatment.
Ravenscourt Dental Practice, 5 Ravenscourt Avenue, London W6 0SL. Tel: 020 8748 4023
Email: team@rdpholistic.co.uk, www.rdpholistic.co.uk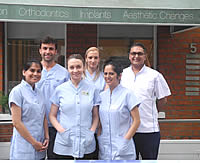 November 14, 2013