Stabbed victim in leg when he refused to hand over watch
A man in his fifties returning from taking his children to school has been stabbed during a robbery in Shepherd's Bush.
He was walking along Ashchurch Grove W12 on Wednesday 9 May at around 10.20am when he was approached by two males on bikes who demanded he hand over his watch.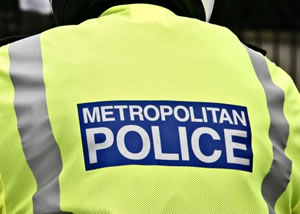 When he refused, one of his assailants produced a knife and threatened him before stabbing him in the leg and punching him in the head. At this point, the victim surrendered his watch and the pair rode off towards Ravenscourt Park. The victim was taken to a west London hospital and has since been discharged.
The first suspect is described as a white male, aged between 15 and 20 years old and approximately 5ft 6ins tall. The second suspect is described as an Afro-Caribbean male, aged between 15 and 20 years old and approximately 5ft 11ins tall.
Detective Constable Dean Aldous from the Fulham CID said, "This was a brutal attack which took place in broad daylight when the victim was simply walking home after taking his children to school.
"Luckily he has recovered and his injuries aren't life threatening but this attack could have quite easily had much more severe consequences and those responsible need to be caught.
"This type of brazen violence all for the sake of a watch will not be tolerated and I urge anyone with information to get in touch."
Anyone with information is asked to call police on 101 quoting CAD 2225/9 May.
You can also call Crimestoppers anonymously on 0800 555 111.

May 15, 2018