Council tenant Sherene Henry given 12 month suspended sentence
A Hammersmith and Fulham Council tenant has been given a 12 month suspended sentence after being caught illegally renting her White City home while living and working in the United Arab Emirates.
Sherene Henry, 31, was sentenced at Isleworth Crown Court on 30 September after admitting illegally subletting a social tenancy at an earlier hearing.
The court was told an investigation from Hammersmith & Fulham Council uncovered how Henry had moved to Abu Dhabi in 2012 to work as a teacher, but was renting out her flat in Ormiston Grove.
"We will not tolerate people abusing social housing for their own financial benefit," said Cllr Lisa Homan, H&F Cabinet Member for Housing.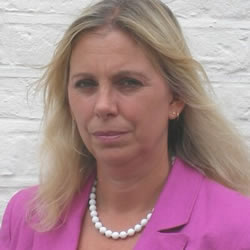 Lisa Homan
"When there is a nationwide housing crisis it is vital that our homes are used by those in genuine need, so I hope this conviction serves as a warning not to try and cheat the system.
"In this case, the defendant was very lucky to escape without a custodial sentence."
The court was told that H&F fraud investigation officers received a tip-off that the defendant had sublet her tenancy. The investigation revealed the defendant's bank accounts showed payments being made under the description 'rent', running from July 2012 until November 2015.
Further bank statements revealed incoming payments in Abu Dhabi that were then being transferred to the UK, the court heard.
Following further checks, the court was told the defendant's mobile phone number revealed her to be in the United Arab Emirates.
The court was told a search of her property show no evidence that she was living there and when she was found to have re-entered the UK, two USB sticks were seized which were examined and found to hold tenancy agreement documents between Henry and her tenant.
The court heard Henry had been working as a teacher while living in Abu Dhabi. It was also told she had made thousands of pounds profit from the scam, but the exact figure cannot be confirmed as the money is subject to ongoing proceeds of crime action to recover the council's losses.
Henry was charged for the period from July 2012 to January 2016 and entered a guilty plea when she first appeared at Hammersmith Magistrates' Court in July this year.
Henry, now of Kingsdown Avenue, East Acton was sentence to 12 months, suspended for two years.
October 17, 2016