Community charity has places available on the second local Adidas City Run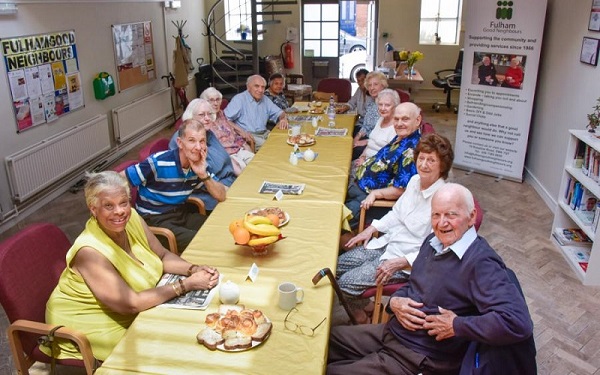 The Adidas City Run returns to Fulham on Sunday 17 November, and local people are being invited to put on their running shoes and raise funds for local charity Good Neighbours.
The charity say: " We have spaces available for runners who would like to fundraise for us and take part in the Adidas City Run in Fulham.
"While we are looking for those willing to fundraise for our charitable work we are not setting a fundraising target. Any money you can raise will be greatly appreciated. However, please note that our own entry fee per runner was £48.
"If you are interested in taking part, please contact us on 020 7385 8850 or email us at info@fulhamgoodneighbours.org
"Thank you for your support!"
Fulham Good Neighbours, based in Rosaline Road, is a long established local charity offering practical support to our area's older folk.
The "mass participation" Adidas City Run, which is also supporting Great Ormond Street Hospital, is a 10km event around the streets of Fulham.
This year's run will follow the same route as last year's inaugural event, beginning and ending on Eel Brook Common, and as you can see from the map below, taking in all of our main streets.
On its website the organisers say: "The second edition of London's flattest 10K is returning to Fulham on Sunday November 17, providing you with an amazing opportunity to cap off an epic year of running and grab a late season PB.
"The inaugural Fulham 10K was a major sell-out, providing an epic finale to the 2018 adidas City Runs series. Whether you're going for the win or just want to finish with a smile, the Fulham 10K's flat and fast course provides you with the best possible chance of achieving your goals."
Runners can enter here.
Last year's event however was not universally popular, with Fulham put into lockdown for much of the day and widespread traffic chaos in surrounding areas, leading to local MP Greg Hands accusing H&F Council of 'extreme negligence' and lack of communication with residents beforehand.
Fulham Good Neighbours, which also receives funding form H&F Council is a long-established local charity working towards a community where neighbours look out and care for each other
The charity aims to support mainly older people, including those with dementia, with practical tasks at home such as basic DIY, gardening, and decorating. They do what any good neighbour would: collect medication, escort to appointments, accompany shopping and take care of pets to name just a few of the free services delivered by over 50 volunteers, many of whom are older people.
The charity also run a dedicated befriending scheme and a range of social clubs to help beat isolation and loneliness:
- FULHAM LUNCH CLUB
- SILVER CLUBS
- ART GROUP
- SHARED READING GROUP
- CHAIR BASED EXERCISE GROUP
- FULHAM CARERS
- FULHAM SUNDAY AFTERNOON TEA
- FULHAM MEN'S SHED
The Digital Inclusion project links older housebound people with younger volunteers teaching them how to use the internet.
In 2019 Fulham Good Neighbours received The Queen's Award for Voluntary Service - the highest award given to volunteer groups across the UK.
If you would like to get involved you can find out about volunteering with the charity here.
August 9, 2019