Work continues to transform park and museum to their former glory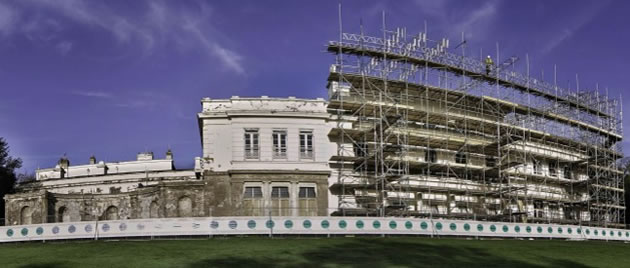 The Friends of Gunnersbury have published an update for members of the public on the current restoration project, which includes information on the current building works and the need for commercial options in future.
It is hoped that the cafe could be open in August this year, 2017 with the main opening by Spring 2018 but this depends on operational practicalities as well as continuing works in the immediate area.
The update is based on the most frequently asked questions and can be read here.
Other issues of interest to the public were the mention in Phase 2 of 'commercial options' in the park.
The Orangery will be available for weddings and other events, while, due to the nature of the buildings it is believed the only way to enable any potential development that could include communal use is to allow a commercial element in both buildings.
"Without this element viable business plans could not be feasible."
Gunnersbury Park and Museum is currently being restored with a variety of grant aid from Heritage Lottery, (£51 million) both local authorities, and Historic England.
In the 1760s the estate was purchased and held in trust for Princess Amelia, the favoured daughter of King George II. Gunnersbury was the venue of her new summer retreat away from the pollution of central London.

A major redevelopment of the sports and leisure facilities in Gunnersbury Park is also underway.
The proposal is to build a two-storey Sports Hub building with basement on the redundant' bowling green (between the car park and the children's playground). This will contain a 5 court sports hall, multi-use studios and associated changing facilities, cafe community room, archive store and office accommodation.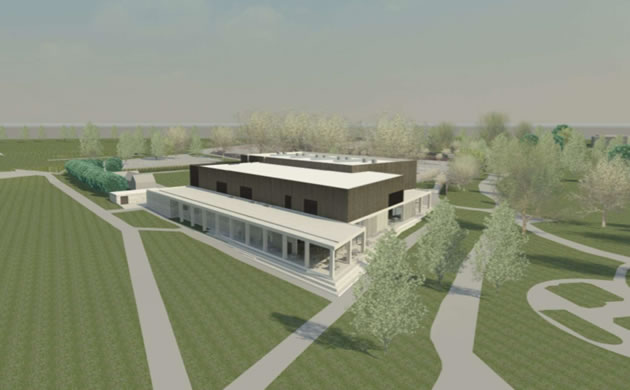 Sports Hub building will be on the site of the bowling green
Tennis courts will be laid out with floodlighting which will also illuminate the artificial grass pitches. There will be an out-door gym, distance markers and a trim trail to help people use the park for exercise.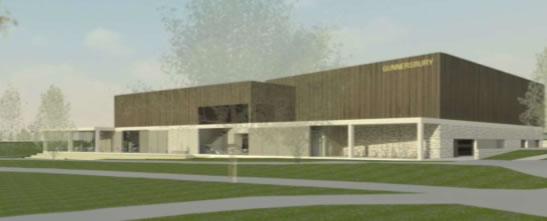 Gunnersbury Park Sports Hub
The aim was for the project to be completed by 2017 but it appears that there has been some slippage with the timescale.
An update will be presented at the next meeting of the Chiswick Area Forum this month.
March 3, 2017