Say it's 'unacceptable' at a time of cutbacks to pay more to officials
The Green Party in Hounslow have criticised a salary increase proposed for top officials at Hounslow Council, stating that it is "unacceptable" at a time of cutbacks.
Hounslow's Labour-dominated council has recommended a further increase in senior staff's salaries, following a 2% increase in January. Hounslow claims "it has to revise pay scales to give it flexibility to attract and retain senior staff, and because a comparative review last year found its payments range was below other councils in London, ranking it 24th out of 25th".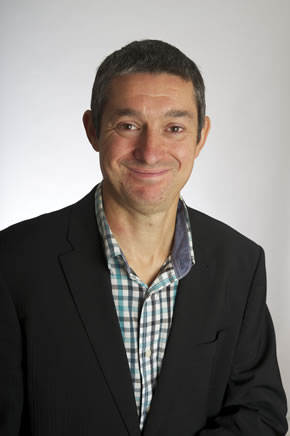 Daniel Goldsmith
The Green Party candidate for Brentford & Isleworth constituency in the forthcoming election, Daniel Goldsmith said; "While care homes are being closed or underfunded, and business licence fees are sky-rocketing making it impossible for small and medium business to thrive in the Borough, and choking the economic life of the High Street and our community, a pay increase for Chief Executive Mary Hartley on a new scale up to £164,828, is unacceptable to Hounslow Green Party.
"The Labour controlled council's Assistant Director roles would get up to £20,000 pay increases under the proposal, which would also introduce a £5,000 annual bonus "to retain talent". Hounslow Labour Party has been involved in a raft of questionable practices: zero hours contracts ,high levels of child poverty (105th out of 364 authorities in England, and 5 food banks have opened in Hounslow in the past 3 years."
He added: "With the council bragging about freezing the Council Tax it just is not possible to pay extra to top staff and at the same time maintain services to the poor and vulnerable which always used to be at the heart of Labour's values. Sadly, no longer. Using the argument that Hounslow's highest paid need more simply because they are below the London average is of course exactly the same argument that has been used by the banks and multi-national corporations to justify their ever ballooning top pay. If the below average are always given a rise it simply pushes the average up so that the new below-average group make similar demands. This is a never-ending spiral which is not justified at any time, and least of all when we have zero inflation, freezes to the pay of front line staff, and cutbacks in service levels."
The general election takes place on May 7th. The candidates for the Brentford & Isleworth constituency are: Joseph Bourke (Liberal Democrat), Ruth Cadbury (Labour), Daniel Goldsmith (Green Party ), Richard Hendron (UKIP), Mary Macleod (Conservative)

April 23, 2015