Celebrating the best in digital arts and performance for all ages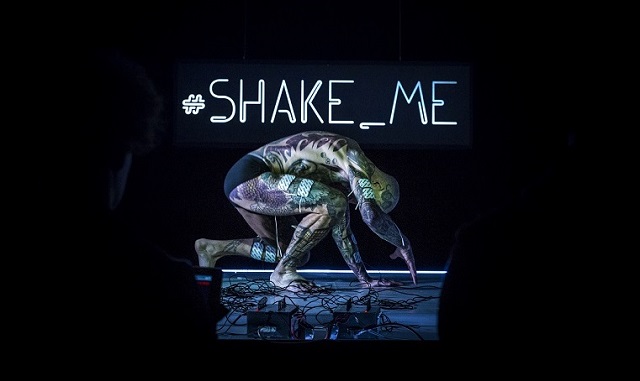 Related Links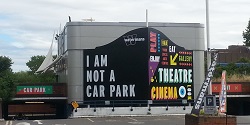 40 High Street, Brentford, TW8 0DS
Box Office: 020 8232 1010
Open daily 12 noon – 9pm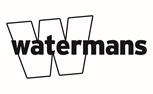 www.watermans.org.uk
Rail station: Kew Bridge, Brentford
Tube: Gunnersbury, District Line or Silverlink /
Buses: 267, 237, and 65
Participate
Sign up for our free newsletter on BrentfordTW8.com and ChiswickW4.com
For two days, leading new media artists from around the world will gather at Watermans to present an explosive programme of digital performances and experiences, workshops and other interactive events.
This year's Digital Weekender focuses on Body: how the definition of body has evolved with new technologies; how our relation to our bodies has changed in an age defined by technology; what our perception is of our own body when it's augmented, modified or controlled by a digital device.
In a range of mostly free interactive events, we ask the Big Questions: come and discover the answers!
The Digital Weekender is an annual event at Watermans and offers an opportunity for Londoners to see the latest in digital arts and performance from some of the best and brightest artists on the scene. From a stone massage to dancer controlled by technology, from VR inspired by Kafka to robot-making, this year's Digital Weekender has something for everyone.
Event Highlights:
Le Clair Obscur present
Shake_Me
Saturday 16 November, 4pm, 6pm, 8pm & Sunday 17 Nov, 2pm 3:30pm 5pm. £10
An interactive dance performance where the spectators control a dancer through technology.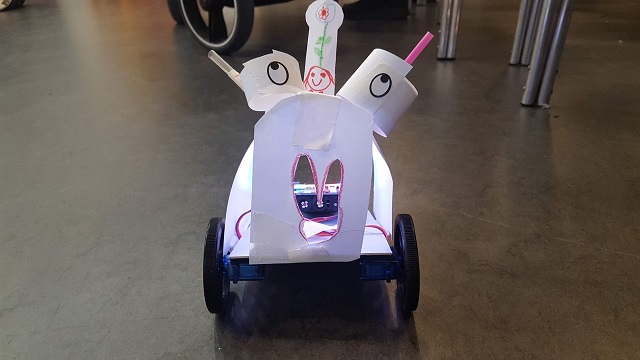 Paul Clifford presents
Racing Dancing Robots
Saturday 1pm & 2.30pm; Sunday 1.30pm & 4.30pm. £7.
Using electronics, anyone over the age of 6 is invited to create their own robot… and race it!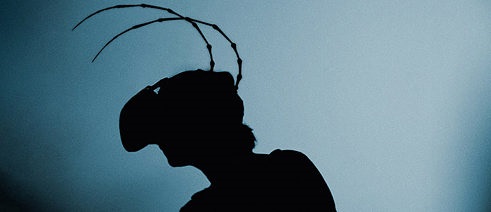 Mika Johnson presents
MetamorphosisVR
Sat 16 November, 2-8pm & Sun 17 Nov, 2-7pm. Drop in. The experience takes about 10 minutes. FREE.
The VR adaptation of Franz Kafka's "The Metamorphosis" gives people the chance to discover how Gregor Samsa may have felt at the moment he discovered he had turned into an insect. With thanks to the Goethe institute London for supporting this event.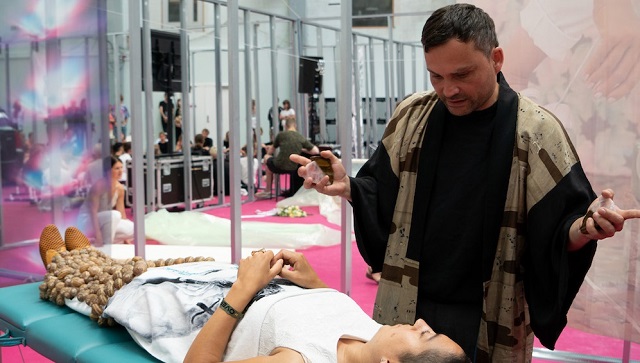 Vincent Voillat
Whispering Stones Connected Massage
Sat 16 November, 2pm-8pm & Sun 17 Nov, 2pm-7pm. FREE.
Come to the Riverside Gallery to experience a stone massage and leave your own message…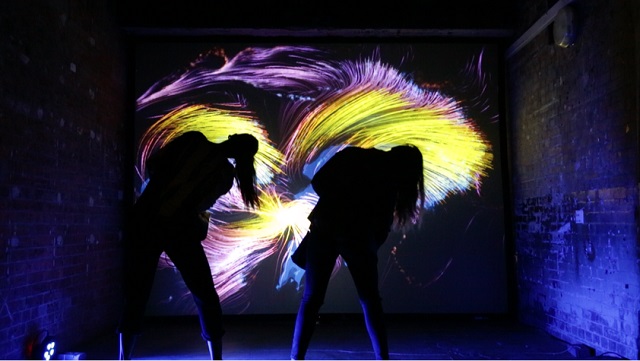 Kimatica
Relax and Release
Sat 16 November only, 12-8pm. FREE.
An interactive installation where your body will control light and colour on a giant screen in our theatre.
October 18, 2019