Play widely thought to be Terence Rattigan's finest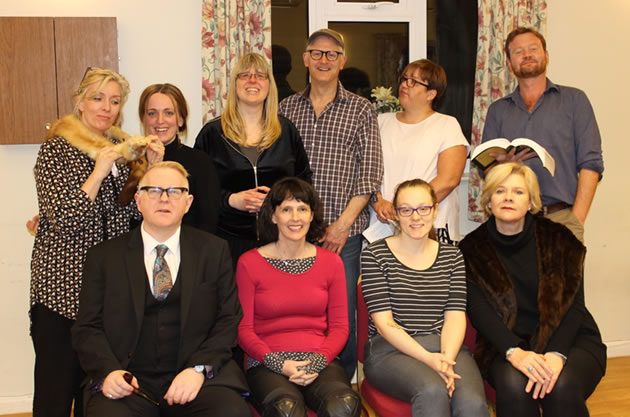 Separate Tables cast photo
Related Links
Participate
Comment on this story on the forum
Chiswick-based Theatre West Four are to perform Terence Rattigan's Separate Tables at the Questors Studio Theatre in Ealing.
It is the off-season at the lonely Beauregard Hotel in Bournemouth with only the isolated and bored long-term guests in residence. Things, however, are about to get shaken up when the beautiful Ann Shankland arrives in search of her alcoholic ex-husband, John, not knowing that he is secretly engaged to the hotel manager, Pat. Meanwhile, the snobbish Mrs Railton-Bell discovers a dark secret about one of the guests…a guest that her mousy daughter, Sybil, just happens to be in love with.
Separate Tables is, in fact, two one-act plays set in the same hotel 18 months apart. Commonly agreed to be Rattigan's finest work, it displays his talent in the fine art of characterisation about people driven by loneliness and desperation.
The first act, entitled Table By The Window, focuses on the troubled politician and his ex-wife and the second, Table Number Seven, deals with the blossoming relationship between an old major with a scandal in his pocket and a frail and shy spinster with an over-bearing mother.
Theatre West Four theatre company has been staging productions in West London for over fifty years. With a mix of ex-professionals and life-time non-professionals, the company enjoys a well-respected reputation for their productions.
Separate Tables runs from Tuesday 9 May to Saturday 13 May. Performances are at 7.30pm with a 2.30pm matinee on Saturday 13 May.

For tickets go to the Questors website or telephone the box office: 020 8567 5184

May 6, 2017